Please Like:
It's one of the smaller destinations for tourists in Tunisia, but that doesn't mean to say that the options for eating are sparse in Tabarka.
On the contrary, this is an area that is still home to some of the best restaurants around and we'd go as far as saying that a lot of visitors may even prefer the choice that's on offer.
Rather than be subjected to large establishments, maybe even restaurants that are part of a multi-national chain, you're instead going to get small, local businesses that rely on recipes that have been passed through generations.
There might not be a huge number of restaurants in Tabarka, but those that do exist are certainly worth visiting. Here are the best ten.
Pictures are courtesy of tripadvisor.
Le Festival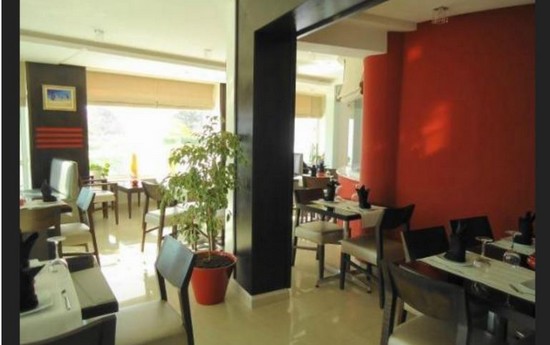 First and foremost, Le Festival is probably going to be one of the friendliest restaurants that you step foot in. The staff here really do go the extra mile and it means that the service is just second to none.
As for the food, well this is just as impressive. The selection is vast while everything on the menu is freshly made. For example, one member of your table could be tucking into seafood – while someone else could have spaghetti. There really is enough to suit everyone and naturally, this means that it's perfect for families.
Le Festival also has an upstairs area where you can drink the famous Tunisian tea or smoke a shisha. This will also allow you to take advantage of the glorious sea views from the building.
Le Mondial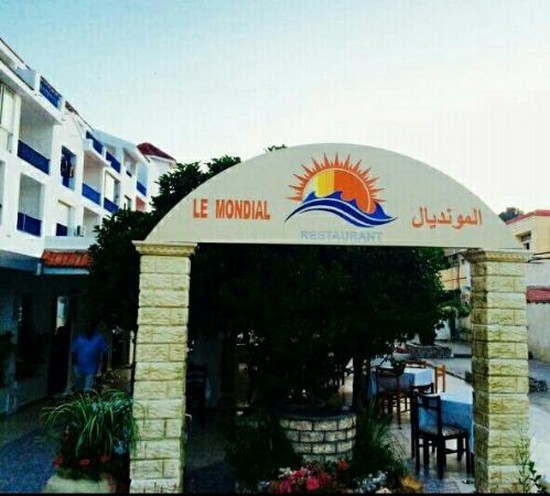 Le Mondial is another restaurant which is situated near to the sea and it means that you can immediately take advantage of that fresh air, if the weather suits. You can dine outside in an utterly tranquil setting – watching boats dock up in the nearby waters.
Again, this is a restaurant which will satisfy plenty of visitors. The menu is hugely varied while many guests are quick to comment that the prices are really cheap for the standard of food as well.
Touta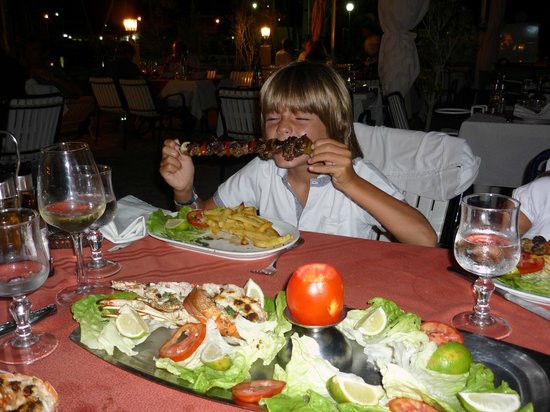 If you're looking for a traditional Tunisian restaurant, Touta could be the place. The fresh seafood here is some of the best around and this is undoubtedly their specialty. Of course, other Tunisian dishes are also on the menu and if you're looking for something like brik, you again won't be disappointed.
Touta is situated next to the marina which naturally provides a perfect setting. Once again, the service is always lauded – the waiters really will cater to your every need. In fact, with some of the staff speaking as many as five different languages, it really doesn't matter where you are from if you're looking to have an enjoyable time.
Unlike some restaurants which you may find in Tabarka, Touta does serve alcohol.
Pizzeria Bellevue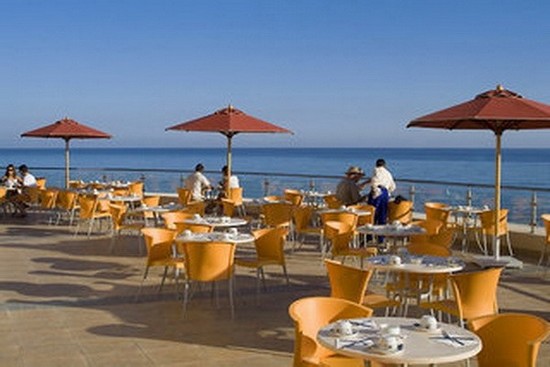 Every area needs a good pizza restaurant and suffice to say, the best in Tabarka comes in the form of Pizzeria Bellevue.
Little else needs to be said about the food – this is a traditional Italian joint that will tick all of the boxes.
However, some people also decide to visit Pizzeria Bellevue just for a drink. This is mainly due to the glorious setting, with the restaurant perched on a balcony that offers a really pleasant place to sit.
Once again, many visitors pass comment on the prices which are regarded as being really cheap.
Khemir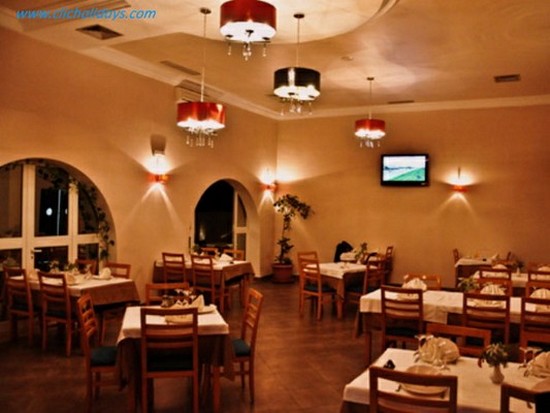 This is another traditional Tunisian restaurant which should be high on your list if you are serious about trying the local cuisine.
Everything from brik to ojja is available here, while if you do want something a little more international there are umpteen fish and seafood dishes available. Just like most of the restaurants we have looked at, the fact that Khemir is based in Tabarka means that the fish and seafood is some of the best that you will ever try.
Les Mimosas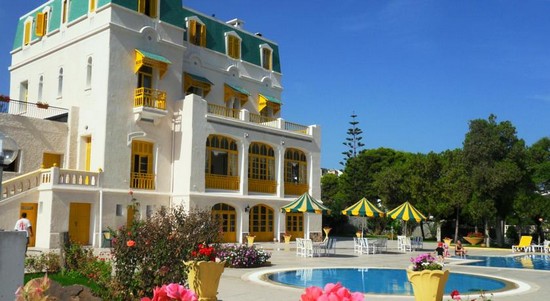 It's rare that a hotel makes one of our lists, but an exception has to be made for Les Mismosas.
The restaurant within this hotel is yet another that should be on your bucket-list before you depart Tabarka – particularly if you are in the mood to tuck into French cuisine.
It might have some of the most sophisticated furnishings around, but the fact that set meals cost between 45 and 89 TND says everything you need to know about its value for money.
Barberousse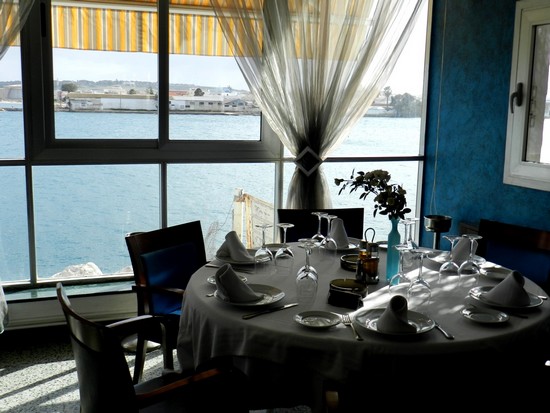 We've just spoken about the inexpensive nature of the previous suggestion, but Barberousse is even cheaper. It's here where a set meal is generally available for less than 45 Dinar – although this by no means detracts from the quality of the dishes.
Barberousse tends to attract a lot of attention from locals, with its fish dishes being some of the most popular around.
Andalous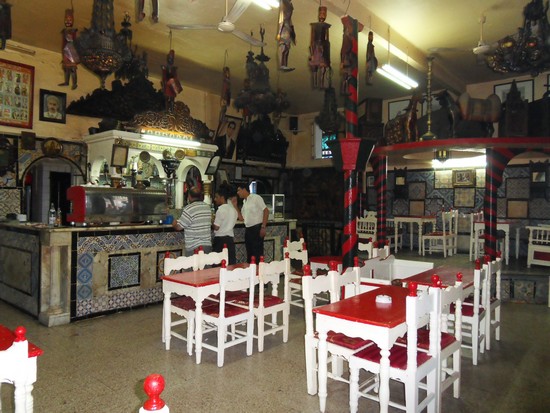 This is another establishment which is traditional in every sense of the word. As soon as you approach Andalous you will note the mosaic walls and pleasant outdoor seating area which just makes this restaurant a joy to dine in. In fact, some travel companies have classed this restaurant as one of the most beautiful in the area – which speaks volumes itself.
There is slightly less variety when it comes to the dishes, with visitors tending to take advantage of the shisha and tea. Nevertheless, if you're looking for a pure Moorish experience – Andalous is a good choice.
Restaurant Samara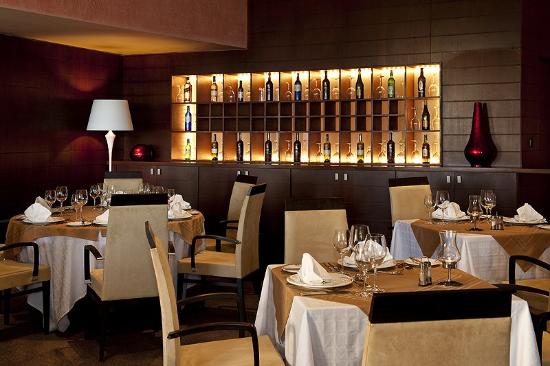 Situated right beside the sea, Restaurant Samara is another establishment that allows you to dine in surroundings that are simply beautiful. In fact, while many will flock to Samara just for the varied cuisine, you will find that a lot of locals will simply buy drinks there – such is the beauty of the seating area.
Resto La Reine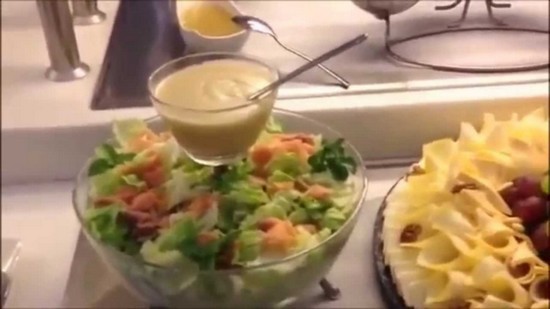 Our final suggestion comes in the form of Resto La Reine and this is somewhere which prides itself on a Mediterranean menu.
It's another restaurant which has a cozy interior, while it also serves shisha for those of you who really wish to digest the local culture.
What do You Think ? Leave a Comment Below:
comments