Venture into any travel agent shop and you will soon see that Monastir, is one of the most sought after short-haul destinations.
It has managed to attract huge numbers of tourists spending holidays in Tunisia, whilst still managing to retain the traditional appeal that made it desirable in the first place.
Considering its appeal, it won't come as any surprise to read that there are countless hotels to stay at in Monastir. To give you an idea on some of the best in the area, we'll now take a look at our favourite ten.
Check out Hotel prices in Monastir by clicking here.
Pictures are courtesy of TripAdvisor.
Garden Beach Hotel, Monastir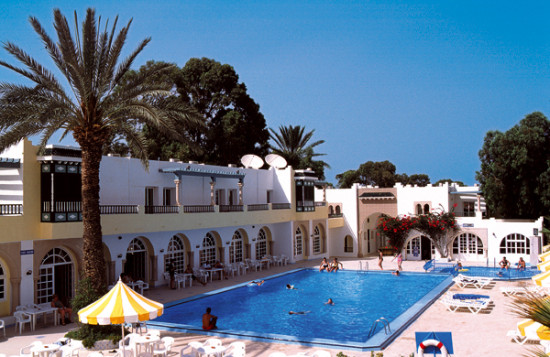 The first establishment on our list is Garden Beach, with this satisfying everything you could possibly wish for in a Tunisian resort.
Its staff are some of the most helpful around, but its unique selling point definitely revolves around its restaurant which caters for all dishes, but in the same high quality. The hotel boasts a large swimming pool, while those who want a little more during the day can wander off to the beach which is a stone's throw away.
Skanes Family Resort, Monastir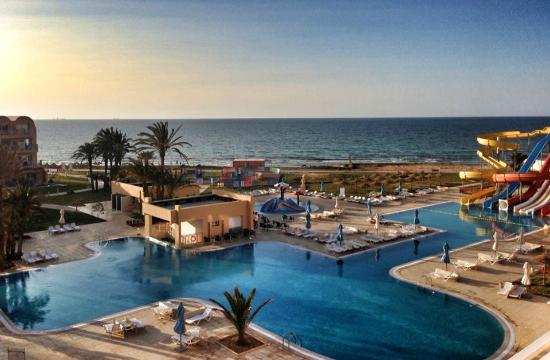 As the name suggest, this next hotel targets families who are visiting Monastir. From the moment you walk through the entrance you are greeted by staff who are happy to wait on you hand and foot, while you will also immediately notice the cleanliness of the hotel which is absolutely second to none.
Again, it resides adjacent to the beach which makes it perfect for families, although for those who don't want to venture the few steps away Skanes Family Resort does have its own pool. It's worth mentioning that while a lot of the marketing revolves around Skanes being a family establishment, don't let this put you off if you don't fall into this category. There are plenty of couples wandering around and in general, it's just a friendly place.
One Resort Monastir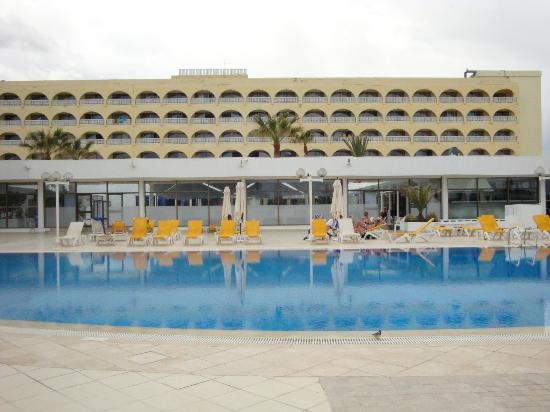 With a name like "One Resort", it's really no surprise to see this hotel don our list. A lot of people reserve this establishment because of its close proximity to the airport, but in reality there are plenty more benefits on offer. Even though half of the hotel is classed as "old" having not yet been renovated, the general consensus is still that the rooms are spacious and impeccably clean.
Elsewhere, the pools will compete with any Tunisian establishment, with the kids having access to several waterslides that are open through most of the day. There has also been plenty of praise for the food; with the restaurant serving numerous dishes and the bar areas providing and endless supply of hot snacks.
SuneoClub Tropicana, Monastir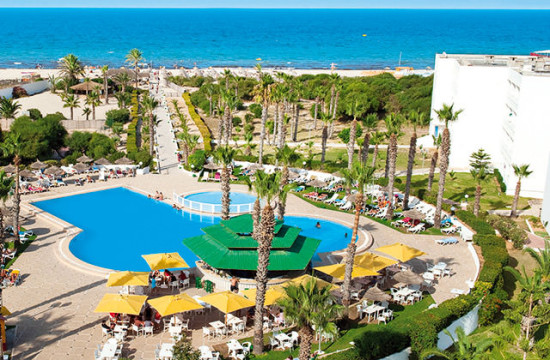 The fact that SuneoClub Tropicana has been recently renovated makes it one of the most luxurious establishments in the region. The rooms are noticeably larger than competing hotels, while a special mention must again be given to the eating facilities which provide visitors with a magnitude of different dishes.
Just like most of the hotels on our list, this one is also situated right next to the beach. Additionally, for those who like to be kept entertained, the daytime and evening activities are second to none at SuneoClub Tropicana.
SENTIDO Rosa Beach, Monastir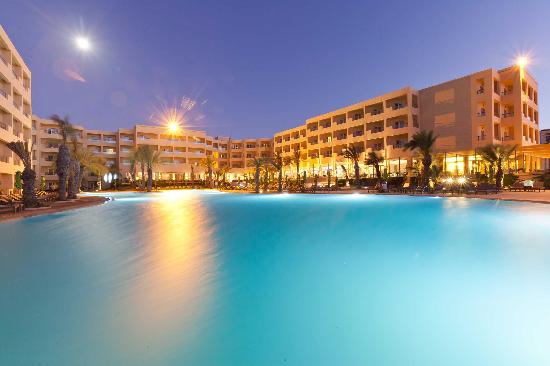 As the name of this next addition on our list highlights, the SENTIDO Rosa is in fact located next to the beach. Following on from this, something that a lot of past guests have praised is the accessibility of the water sports – which are some of the cheapest in Europe with jet ski experiences costing as little as £20.
The hotel itself boasts a large salt water pool, while all of the animation team dotting around the facility are sure to keep you entertained throughout. Some of the shows, with the Michael Jackson tribute being one of the most popular, are second to none and will completely make some people's holiday.
Royal Thalassa, Monastir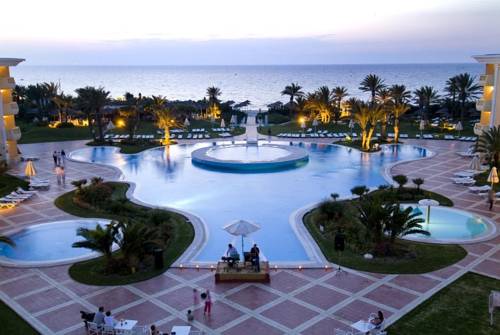 This is another hotel which is easily accessed from Monastir airport although again, this isn't the only reason why you would choose the Royal Thalassa. Most guests are amazed at the size, and amenities included, in each of the rooms.
The beds appear to be significantly larger than rival resorts, while you'll be presented with a flat screen TV, fridge and a picturesque view of the beach on the door step. In terms of the cuisine, the Royal Thalassa serves a much more varied menu in comparison to fellow all-inclusive resorts and this was particularly impressive for a lot of guests.
Sahara Beach, Monastir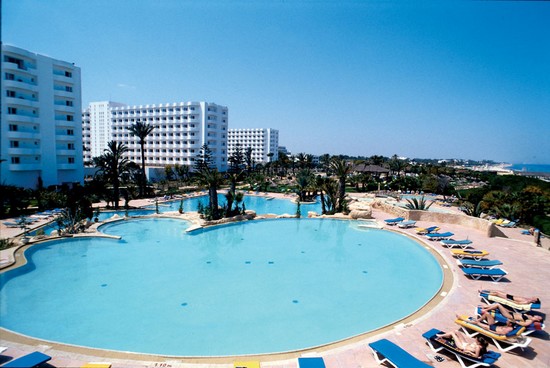 Again, the name gives everything away about the Sahara Beach. The beach is literally on the doorstep and this makes not only for plenty of daytime activities, but also some purely stunning views.
This is one establishment where everything appears to be on-site; from beach, to pool, to water sports. As such, it's perfect for those visitors who just want to relax on their escape, and not spend their holiday travelling from location to location as they try and fill their days.
Amir Palace, Monastir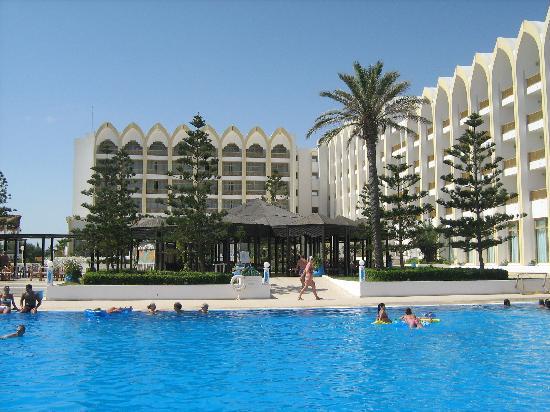 Some hotels are given luxurious tags out of nowhere, but the term "Palace" really does describe this next addition on our list to a tee. Amir Palace doesn't look like any other hotel in Monastir, its architecture is exactly like that of a palace and has some stunning outdoor features.
It would be fair to say that this hotel isn't particularly suited to those who want to experience a bustling party scene, but more those who are looking for a quiet and relaxing stay. With that being said, there is a vibrant animation team available for both the daytime and evening if you do want something to fill your time.
Hotel Regency, Monastir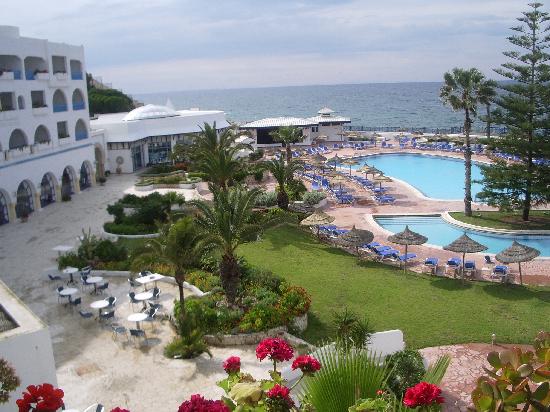 This is a hotel that attracts a whole array of people; from young to old. The La Pacha disco is renowned, but the animation team are also keen to provide for more relaxed events and are happy to put together schedules for those visitors seeking this.
The service at Hotel Regency is particular impressive and whether you are by the pool, stood by reception or sampling one of the tasty dishes at the restaurants, there are umpteen staff happy to wait on you in every possible way.
Ramada Liberty Resort Hotel, Monastir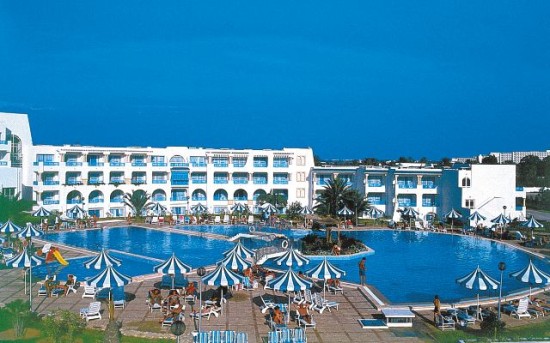 The final resort on our list comes in the form of Ramada Liberty Resort Hotel. It's another establishment that boasts plenty of benefits; from the clean and spacious rooms right the way down to the impressive outdoor pool.
Again, the entertainment team appear to pull out all of the stops during both the daytime and evening, with some of the dancing shows being worth a mention for those looking for something to fill their evenings.
Check out Hotel prices and availability in Monastir by clicking here.
What do You Think ? Leave a Comment Below:
comments