Comprised of three buildings, seven stories high, the Sahara Beach Hotel is a true vacation resort inMonastir.
Amenities
Warm greetings, day or night
Hairdressing salon, TV lounge
WLAN Internet
Satellite cable TV
Balconies
Safety deposit boxes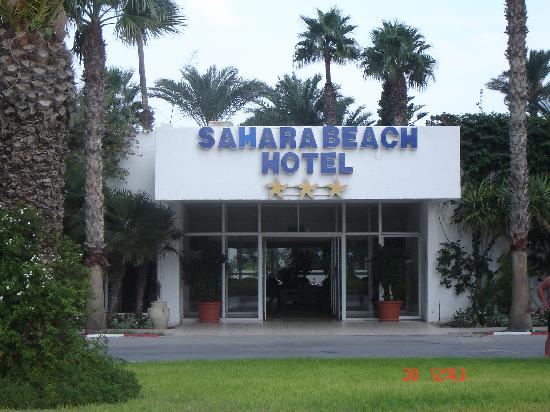 The Sahara Beach Hotel is located only 4 km from the Monastir Habib International Airport. The Hotel is creatively built on almost fifty-five acres of plantings. Guests can stroll along the lanais and lawns dotted with umbrellas and lounge chairs. The lounge chairs extent onto the beach, where beach volleyball is waiting.
The Hotel boasts a beautiful trio of pools. The central pool is impressive with palm trees, islands and even a pool bar. Water aerobics are available as well as:
Basketball and volleyball
Bowling and miniature golf
Archery
Horseback riding
Tennis and pool
Darts
Children will feel important with the inclusion of their own playground, games room and kids club. There is even a special pool for children.
Comforts
The Sahara Beach Hotel pampers their guests. Each room is clean, comfortable and contains modern amenities such as Internet and Satellite cable TV. Standard rooms can easily sleep up to three adults. Family rooms thoughtfully have adjoining doors. Clean, free of clutter and serene, your room is conducive to sleep. Mornings provide a quiet moment to enjoy the view through the balcony.
The Hotel caters to each guests' particular tastes by including many styles of food. Restaurants focus on plentiful and savory foods, one specializes in International flair. For finicky eaters, there is a pizzeria or crepes.
There are eight bars dotted around at the Hotel – even a piano bar. Live entertainment, with a hosting DJ, is provided at the disco, perfect for dancing. The Hotel hosts lively entertainment shows and sports tournaments.
Attractions
The hotel is conveniently located near Skanes beach. The beach is perfect for water sports. Equipment can be easily rented for a great day in the water.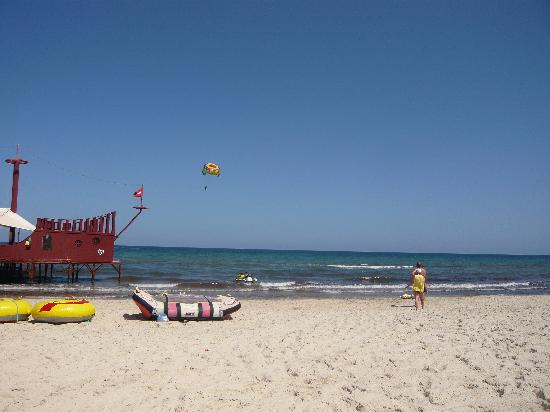 The nearby town of Monastir has beaches, golf courses and a thriving Medina. Charming Sousse is also nearby, and boasts a popular sports activity center, casino and nightclubs. Exploring the area is convenient with car or taxi rentals.
The Sahara Beach Hotel has created an innovative resort for you and your family, filled with every imaginable activity, food and comfort for a wonderful stay.
What do You Think ? Leave a Comment Below:
comments