If you are thinking about visiting Tunisia, it is important to know whether or not it is safe to do so. This area of the world isn't always the safest place for tourists depending on the political climate at the time, which is why you will need to get the necessary information before planning your trip.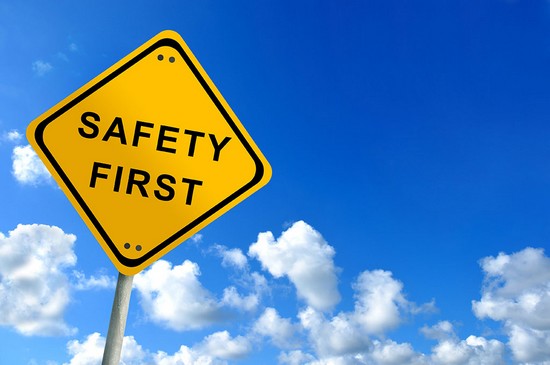 Tunisia Travel Warning From U.S. Department of State
Early in May the U.S. Department of State warned U.S. citizens that they should avoid traveling to southeastern Tunisia along the Libyan border as well as various mountainous areas in the western region of the country because of terrorism threats. This replaced the warning from September of 2016 when a similar notice to tourists was issued.
There have been numerous terrorist attacks targeting the Tunisian government as well as security forces and popular tourist sites. If you want to learn more about this warning, you can visit https://travel.state.gov/content/passports/en/alertswarnings/tunisia-travel-warning1.html.
Regional Advisories
It is important to keep in mind that while there is no national advisory in effect for Tunisia, there are regional advisories that you should know about before traveling to this area. Global Affairs Canada advises against all travel to certain areas of Tunisia, including the Chaambi Mountain National Park area, including the town of Kasserine.
There have been violent clashes and the threat of terrorist attacks. It is also highly recommended that you do not go within 30 km of the borders with Algeria, with the exception of Tabarka in Jendouba Governorate. The militarized zone in Tatouine Governate that lies south of Dehiba and El Borma is another area that you will want to steer clear of altogether. You can visit http://travel.gc.ca for more information.
Level of Risk
Right now visiting Tunisia is definitely a risky proposition, so you might want to think twice before doing so. There is definitely a heightened risk of terrorism, and it is likely that there will be further attacks in the near future. A state of emergency has been declared across the country due to a suicide attack on a police bus in November of 2015. A British man as well as 20 others was killed in a gun attack on the Bardo Museum in the capital city of Tunis in March of 2015.
Tourism operators have come under a lot of scrutiny for not warning holidaymakers of these threats. The Foreign and Commonwealth Office (FCO) advises against all non-essential travel to Tunisia and furthermore warns against going to certain regions of the country altogether. Right now there aren't even any direct flights going from the UK to Monastir or Enfidah airports.
The UK Government Weighs in
The UK government has stated that the terrorism threat level is still fairly high, and that further attacks are likely. There are numerous economic, political and religious tensions that have the potential to cause violent demonstrations. It is highly recommended that you avoid any areas with large groups of people who are protesting because of the potential for things to turn violent quickly and without much warning.
Right now there is heightened security at the borders with Libya and Algeria because of conflicts in Libya and terrorism across the borders which could result in crossings being closed without warning. There are other risks that you will have to keep in mind before visiting this area, including muggings, pick pocketing, bag-snatching and petty theft. While these are threats present in almost every city, you will still need to keep that in mind before going. If you are planning to visit this area, it is highly recommended that you have comprehensive travel and medical insurance.
2015 Massacre at Sousse Beach Resort
In June of 2015, a total of 30 Britons were killed at the once popular Sousse beach resort in Tunisia. Seifeddine Rezgui went on a shooting spree on behalf of Isil, going through the pool area and up to the Hotel Imperal Marhaba. Police officers could have been on the scene in just three minutes, but it took them 45. The judge ultimately determined that there was nothing that could have been done to prevent the attack, except perhaps having armed guards at the hotel, which wouldn't have been allowed under Tunisian law.
A total of 38 people were killed in this attack, and it is indicative of the danger that tourists can put themselves in by visiting this country. While it's true that not all parts of Tunisia are considered to be unsafe to visit right now, you will still need to take all of the facts into consideration before planning your trip.
The Foreign Office's Advice
The FCO has made an official statement that you shouldn't travel to Tunisia unless you absolutely have, to such as for business. The threat level in this area is simply too great right now because of terrorist activities. While it's true that there are certain regions of the country that are more prone to terrorism than others, it is still important that you consider not going to this country at all unless you really have to for whatever reason.
Why the Travel Ban is Still in Place
While Tunisian representatives have been pressing the UK to lift the travel ban for a number of months now, claiming it is completely safe, officials at the FCO remain unconvinced and insist that the threat level is still too high. The FCO has stated that although they have good co-operation from the Tunisian government, including putting additional security measures in place, there is still enough intelligence to suggest a significant terrorist threat.
Conclusion
If you have been considering taking a vacation to Tunisia because you want to enjoy its beautiful beaches and scenery among other things, it is important that you think again. Right now there is a high level of risk involved with going to this country. If you choose to go there, make sure that you keep in mind which regions are not considered safe (as listed above.)
What do You Think ? Leave a Comment Below:
comments