Please Like:
With tropical waters, white beaches and everything else you expect from a Mediterranean island, Djerba Island is proving quite the catch amongst tourists.
Of course, with this popularity comes a demand for all of the typical tourist requirements. This time, we're talking about food and unsurprisingly, Djerba Island has a wealth of restaurants that must be visited if you're around.
Some of them serve delicious food, others are perched in prime location – while some are lucky enough to combine both elements. Here, we'll take a look at our favorite ten Djerba Islands to show what you can take advantage of.
Les Palmiers Chez Neji et Catherine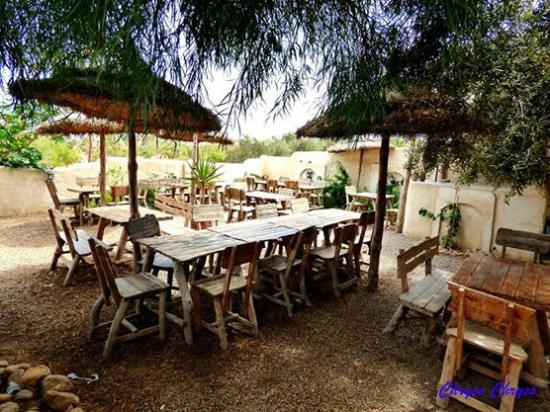 This is one restaurant which continuously reaps the plaudits. Most past visitors can't get over the taste of the food, which is of traditional Tunisian cuisine.
Furthermore, it's priced extremely competitively, which is perhaps understandable when you consider the simplicity of the whole building. While it might be simple and by no means a sophisticated establishment – don't hold this against Les Palmiers Chez Neji et Catherine.
It serves great food, has plenty of variety and even has its own terrace for you to enjoy your dish on.
La Lagune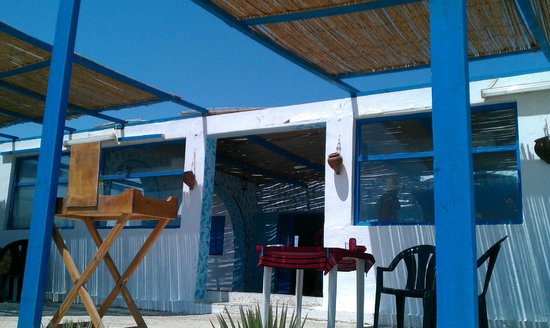 Next on the list is a restaurant which really prides itself on its location. It's situated right next to the beach, allowing you to enjoy your meal in an utterly picturesque setting.
While the view is obviously going to be a talking point here, we should also point out that the food on offer is most definitely worthy of a visit. The restaurant prides itself on fish and if you happen to be a fan of this cuisine, you won't be disappointed.
Again, the establishment might be seen as "run down" by some – but others will appreciate the simplicity and charm that it provides.
Chez Maman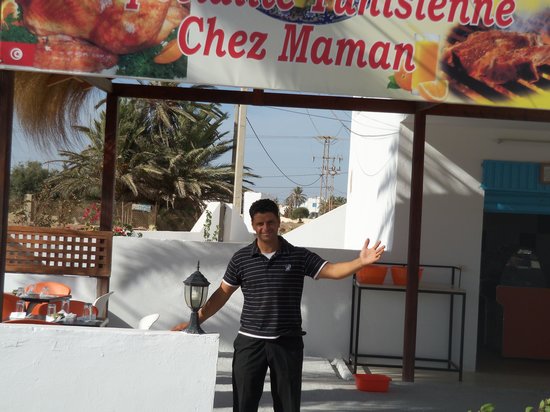 For those of you who appreciate a restaurant for its friendliness, Chez Maman ticks all the boxes. The service here is fantastic to say the least and the staff have infectious smiles which simply make your visit very warm.
It's another restaurant which is perfect for those of you on a budget and provides daily specials as well as plenty of a la carte dishes.
Delice Resto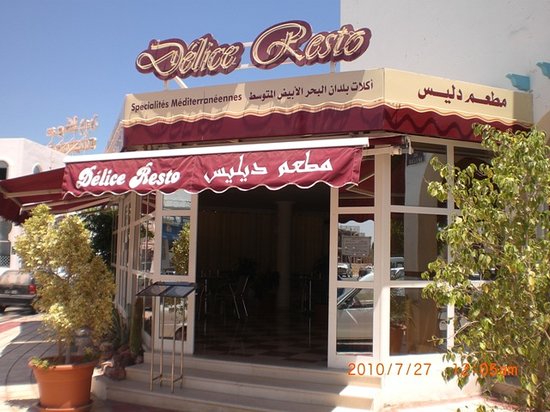 Delice Resto is one of those restaurants which will be recommended by plenty of locals – a real endorsement in itself.
Situated in the second largest town on the island, it would be fair to say that the location is convenient and pleasant to say the least.
Once again, Delice Resto is a small restaurant and one that prides itself on service.
While it cooks a variety of dishes (you can get anything from fish to pasta), it's the fish which receives the best feedback and is some of the most flavored around. And, for those of you wondering, "Delice" translates to "delicious" – need we say anymore?
Restaurant Essofra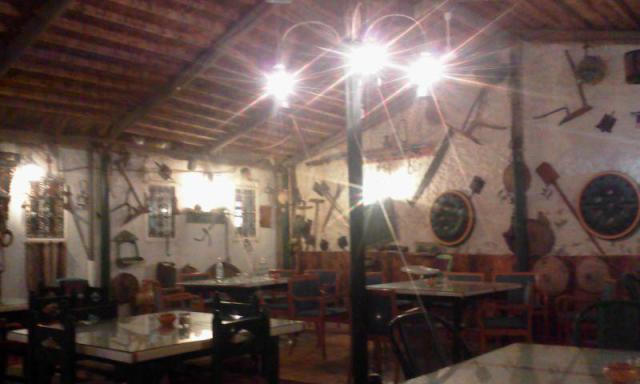 This is one of the most visually pleasing restaurants on our list, with Restaurant Essofra boasting an interior which can be compared to something of a farmhouse.
A family run establishment, the restaurant always has decent music playing in the background which will accompany food that always receives great feedback.
Most people like this restaurant due to the fact that the dishes are quite unique – not ones that you could drum up in your own kitchen. Despite this, don't expect to pay a small fortune – Restaurant Essofra might be unique and charming but it's most definitely affordable.
Rachid et Sophie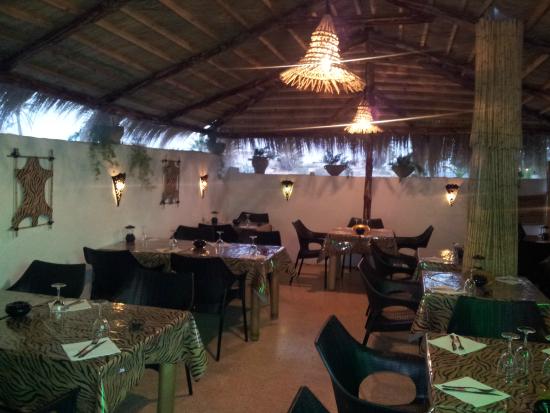 Again, simplicity is the key with this next restaurant. With seating available both indoors and outdoors, Rachid et Sophie is perfect regardless of the time of year you visit.
With both French and Tunisian cuisine available, there is more than enough variety. Again, most people will recommend the fish-based dishes though, with the sea bream fillet with lemon butter receiving particular acclaim.
Ristorante Haroun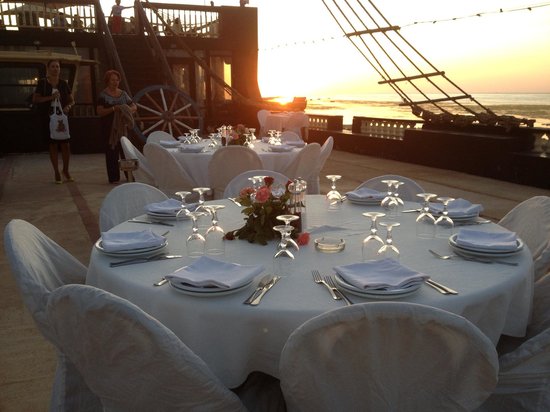 Not for the first time on our list, Ristorante Haroun is an establishment which prides itself on its fish menu.
While there are some traditional Tunisian dishes that are available, if you're looking for another fish specialist there will be few that beat this one.
The setting is worthy of a mention as well and as you eat, you'll be surrounded by chords of Tunisian music.  It has a great general ambience and with a fire burning in the corner, it can make for a completely romantic and quaint evening.
Adel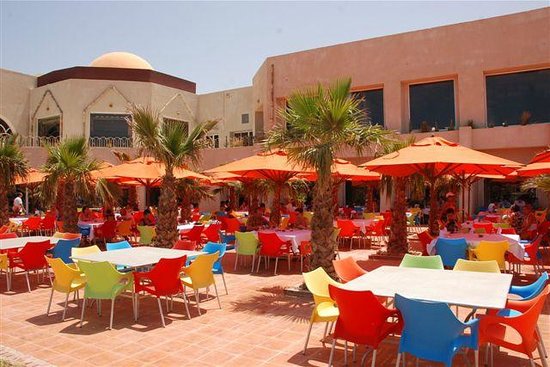 It might be based in the middle of nowhere, but don't let this detract from Adel. In fact, view it as a positive, the remoteness of the restaurant makes it quite alluring and also means that it's survived on word-of-mouth alone – surely a good thing.
With a cave-like exterior, outdoor seating and local boats making up the furniture, the setting that Adel offers is fantastic.
Furthermore, the range of seafood is something else. All in all, this is one of the most all-round restaurants you'll find and you should make the effort to find it.
Chouchou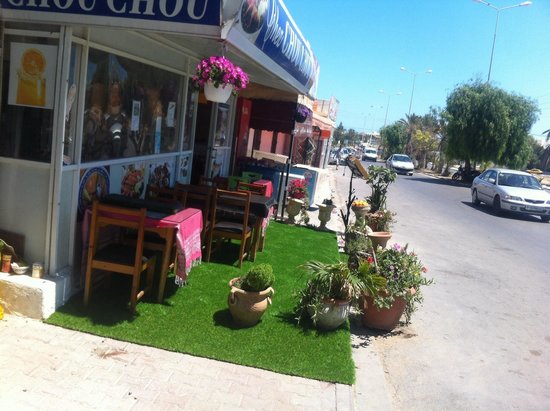 This is one of the busier restaurants on Djerba Island and boasts one of the best menus around. It's by no means set in luxurious settings, but instead relies on its reputation because of its food.
Its home to some of the more traditional Tunisian dishes and if you are looking to sample true local food, this is one establishment that should at least be considered.
Restaurant Le Fort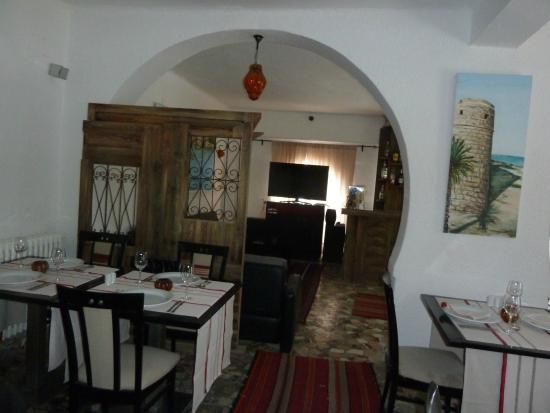 It might be slightly pricier than some of the other restaurants we have looked at, but Restaurant Le Fort is still worthy of a mention.
It mixes both local and French cuisine, to create a varied menu that will satisfy even the most hard-to-please diners.
The interior of the establishment is very homely and its popularity over the last few years means that you sometimes have to queue to be seated. However, with a pleasant sofa area to wait in while your table is prepared, this isn't enough to deter most visitors.
What do You Think ? Leave a Comment Below:
comments