If you're looking to pay a visit to Hammamet for your next vacation destination then you should consider checking out the top 10 destination spots to go to.
To compare hotel prices and check availability, please click here.
Hasdrubal Thalassa & Spa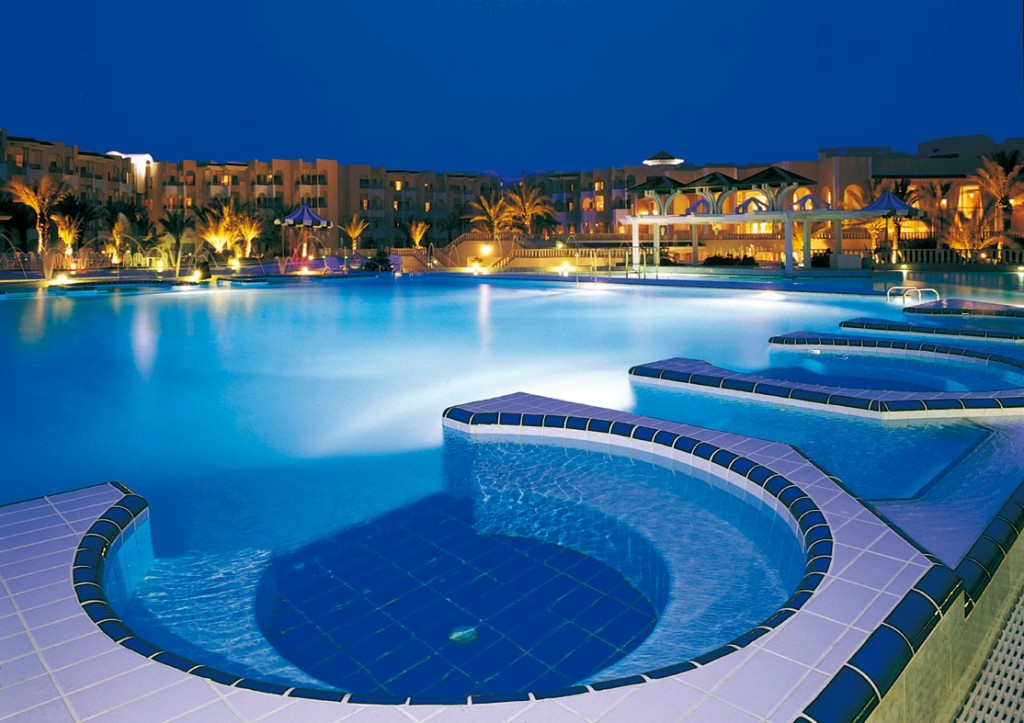 This is one of the best hotels that you can visit while you are in Hammamet because of the amenities that are available. You can expect to pay a high price here, but the amount of money that you would pay to stay here is certainly worth the activities and the courteous staff that is there to make you feel comfortable and at home. The pools are salt water pools and there are plenty of activities that you can take part in while you are staying at this hotel. Some of the other things that you will be able to experience while staying in this hotel are the huge balconies, Tunisian food, belly dancers, and the beautiful beach nearby.
Hotel Riu Palace Oceana Hammamet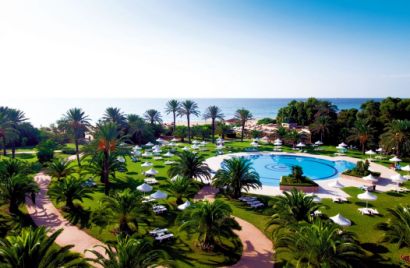 If you want to experience true luxury then you might decide to make your home away from home the Hotel Riu Palace Oceana Hammamet. Here you will experience the luxury of wide spacious rooms, great tasting food, and friendly customer service from those who work in the hotel. Each room has a personal chamber maid who caters to your needs and keeps your room nice and tidy. The entertainment here at this hotel is superb and top notch. You can watch belly dancers perform, and pianists play music, and more!
Sentido Phenicia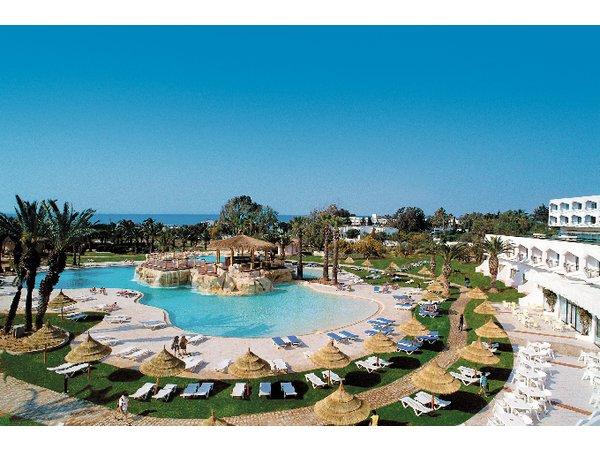 Sentido Phenicia is just one of those hotels that you stay in and you will want to come back again and again to stay each time you visit Hammamet. Yes—this hotel is just that wonderful. The hotel has recently experienced some new and wonderful renovations to add an advanced and better look to the interior of the hotel.
Holiday Village Manar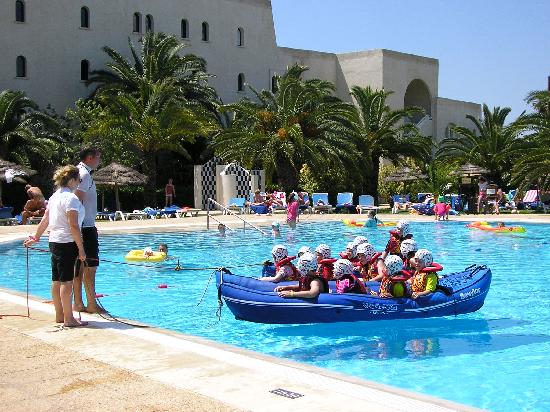 The location of this hotel is one that has very beautiful surroundings. Its location sits right on the beach so you can enjoy a wonderful view of the sea and the sand. The food at the hotel is fresh and very appetizing. There are plenty of wonderful food choices on the menu. If you plan to use the swimming pool then you have fresh towels already prepared and sitting out for you on the lawn chairs. It's a great hotel option for those who have kids in their families because there is a kids club located there.
Russelior Hotel & Spa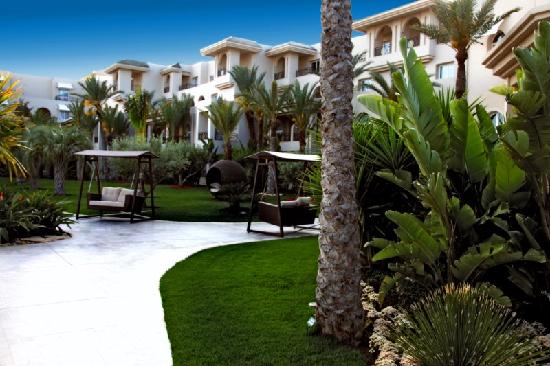 Russelior Hotel & Spa is a truly marvelous place to stay. The architectural design and the luxury of the place will leave many in awe upon the first few moments of entering. The staff of the hotel is very professional and they will assist you with just about anything. Although it is not located right on the beach; the luxury of the hotel alone makes up for this. There is a beautiful pool area with gardens and palm trees surrounding.
Sentido Aziza Beach Golf & Spa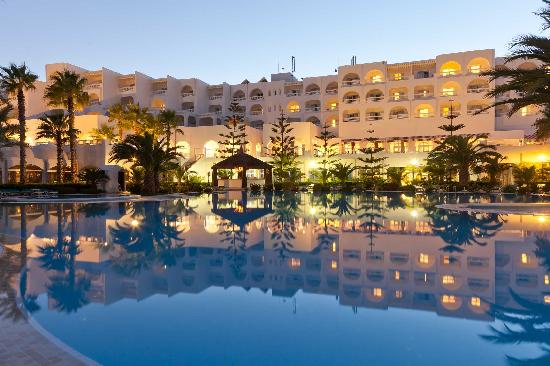 There is so much to this wonderful hotel, which means that you will be kept busy with plenty of activities to get involved in. The hotel is a great place to watch a beautiful evening sunset. Upon arriving there, the servants are very attentive. The rooms are always kept nice and clean and the restaurant which is located within the hotel offers a nice meal selection.
Magic Life African Imperial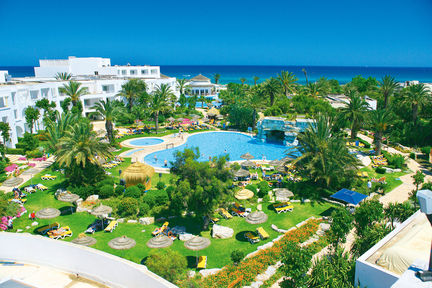 If you have a young family then this hotel is a very ideal one to stay at. It's safe, and the pool area and hotel grounds are maintained very well. There are plenty of things to keep you occupied there. Many people enjoy playing a game of beach volleyball. You can enjoy some fresh fruit or omelets for breakfast.
Iberostar Averroes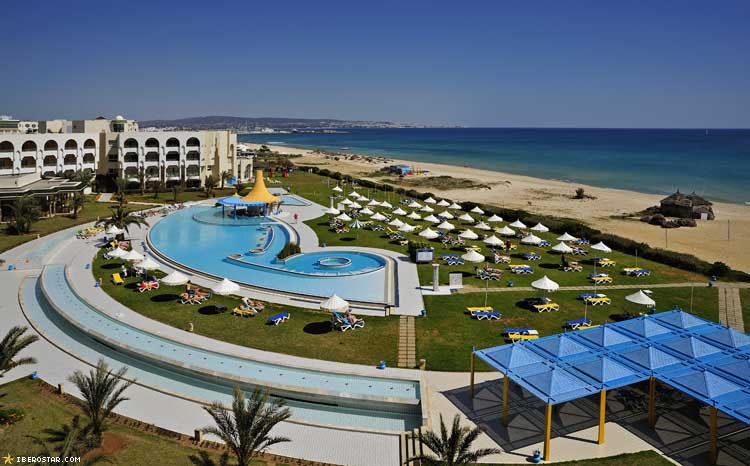 This hotel is one that you truly must see for yourself to be able to appreciate. You can have a drink in the evening at the pool bar with your friends or significant other. You will also find that some of the best food is served at the Iberostar Averroes according to many people who have stayed there. There are balconies included in all of the rooms where you can step out and enjoy a beautiful view of your surroundings. The areas of the hotel are very large and spacious.
Hotel Riu Palace Hammamet Marhaba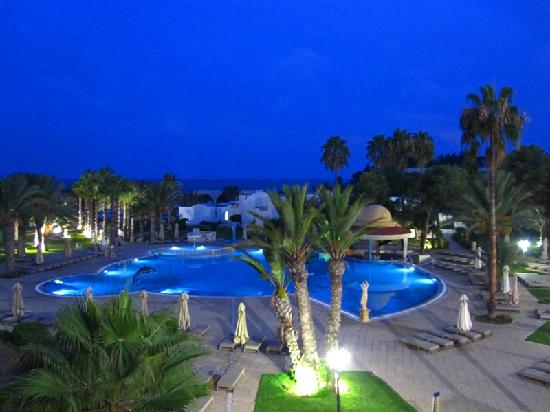 This wonderful hotel offers a great view of the sea. Enjoy a spacious and comfortable stay while you are there; you won't want to leave! In the hotel rooms there are hair dryers for you to use, and dressing tables.
Sindbad Hotel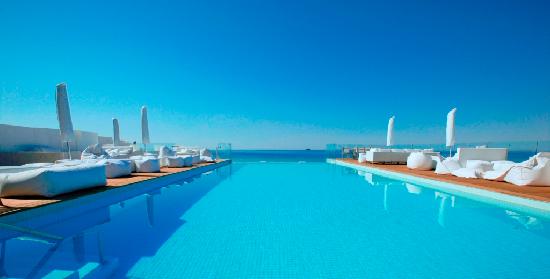 Enjoy clean spacious rooms at this wonderful, yet luxurious hotel. There is also a private beach nearby that you can spend some time at, sunbathing. Each day there is a wonderful, delicious meal awaiting you. What more could you ask for?
To compare hotel prices and check availability, please click here.
What do You Think ? Leave a Comment Below:
comments