Please Like:
It would be fair to say that the Tunisian tourism industry has stuttered immensely over the last few years. Once upon a time, it was one of the tourist hotspots for Europeans. After all, this was a place that was just three hours away from the UK, yet offered everything from immense cultural experiences, right the way to the typical beach activities that so many Britons love on a sunshine holiday.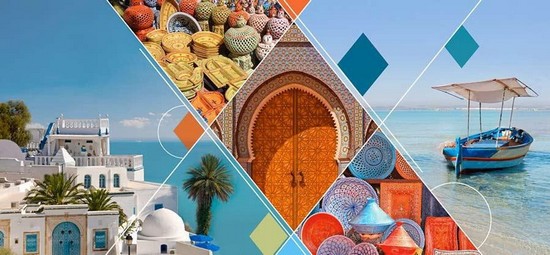 Suddenly, this was all to stop. It wasn't because of a downturn in economy, or one of the "usual" reasons behind a decline in tourism popularity. Instead, this setback came in the form of terrorism. A terror attack on one of the country's popular beaches resulted in the death of 38 people, and since then its tourism industry has struggled to recover.
Unsurprisingly, the UK Foreign Office strongly advised against travel there, and this meant that a nation which was once accepting hundreds of thousands of UK tourists every year was now limited to a paltry few thousand.
The 2015 terror attack
The terror attack that changed everything occurred in 2015. An ISIS gunman strolled onto a popular stretch of the beach in Sousse, which is surrounded by hotels which were commonly frequented tourists. Upon opening fire, 38 people died. 30 of these were from Britain.
The police were eventually able to stop the man, going by the name of Sifeddine Rezgui, but the damage was done. This was an attack that effectively killed the tourism industry, even though it wasn't the only one over that period. For example, just several months before 22 people were slaughtered at the Bardo Museum in nearby Tunis.
The Tunisian response
As you might expect, a lot of questions were raised about the Tunisian security services.
These questions have led to aid from other nations. For example, Britain has helped the country to overhaul all of its security at leading airports including the likes of Djerba, Monastir and Tunis. This overhaul has included all of the latest security systems, including explosive detection.
It's not just airports which have benefited from changes though. For example, the National Guard, which operates the country's port security, has been helped by the Ministry of Defense to enhance this.
From a more general point of view, MI6 has now got a much better relationship with the Tunisian authorities and will pass on any information in relation to intelligence.
While Britain has provided great assistance to Tunisian recovery efforts, other countries have also played a part. One of the big problems of Tunisia is actually the close proximity of other countries, such as Libya. This is where America and Germany have come into play, with both of these nations helping build a 120km wall to run along the Libyan frontier. Not only this, drone patrols are just around the corner, in a bid to further enhance the security of this area.
The Americans have had an impact with other borders as well. If we turn to Ras Ajdir, the Americans have installed x-ray scanners which will profile 10% of vehicles that pass through the border. These scanners are regarded as some of the best in the business, and can immediately see straight into a vehicle.
As you can see, from an official point of view the security in the country has progressed significantly. However, it's not just the police and airports which have been aided from an international perspective. Counter-terrorism detectives from the Metropolitan Police have trained hotel staff in the main tourist areas to look out for suspicious activities. Then, in relation to the beach where the terror attack occurred, this is now armed with more than 60 CCTV cameras and a police presence on standby.
Is 2018 the year where things start to get back to normal?
Following all of the work which has been outlined above, it probably won't come as a surprise to see that Tunisia is on the verge of kick starting its tourism industry again. Of course, it's not going to get to the heights of pre-2015, but the signs are there that small steps are at least being made.
For example, one of the biggest tourism operators in the UK, Thomas Cook, is set to launch direct flights to Tunisia from some of its major airports such as Birmingham, Manchester and Gatwick. These flights haven't just been launched, but they are actually fully-booked. In other words, tourists really want to visit Tunisia again.
If we turn our attention to another big player, TUI, they are set to launch flights in May this year.
Admittedly, the numbers are still low. If we turn to the example of Thomas Cook, they will still be transporting just a quarter of people who visited the country back in 2014.
Nevertheless, it's baby steps, and for a country that has experienced the amount of turmoil that Tunisia has, it's all steps that will hopefully result in a full recovery in the long-term.
What do You Think ? Leave a Comment Below:
comments