Renowned for its glorious beaches, it can be easy to forget some of the finer details of Tunisia. As the title of this article may have given away, today's advice is going to surround horse riding in the country and exactly what you can get out of it.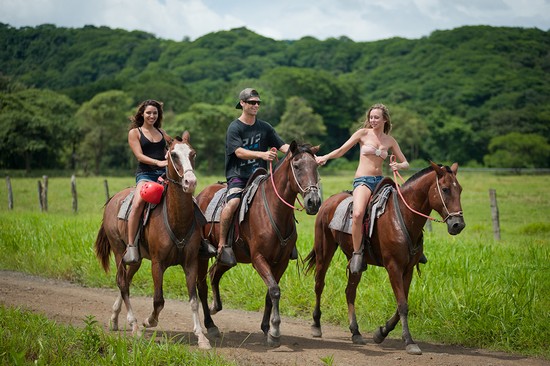 If you're something of a casual rider, it could probably be argued that you can simply pick up a leaflet and find a local provider. However, anything more than this requires a degree of planning. Firstly, there's your own preparation – this is a surprisingly strenuous activity that can be made even more difficult courtesy of the potentially challenging weather.
Then, there are the routes itself. Some are a joy to behold and while the main image in your head might be a horse galloping across the Sahara – this isn't where it stops. Tunisia is home to some of the most stunning attractions, and through the course of this guide we will talk through some of them.
Following on from the above, let's find out the best ways to take on horse riding in Tunisia.
An overview of the horse riding experience in Tunisia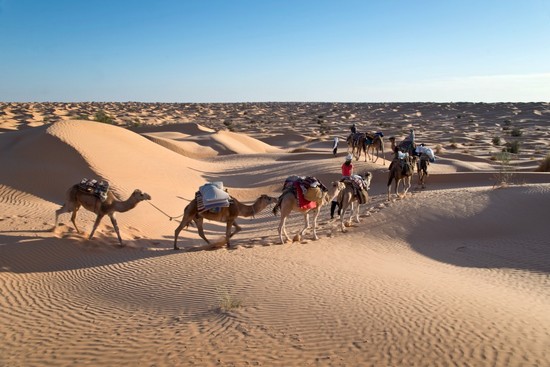 Perhaps the best thing about horse riding in Tunisia is the sheer variety that you have available. If you happen to be a complete and utter novice you can be catered for, while experienced riders who want to gallop across the Sahara are also in luck.
In relation to the beginners, there are umpteen schools across the country which can help you out in this regard. One of the most popular comes in the form of the Royal Carriage Club Riding School and while this does attract riders of all abilities, some of their most popular experiences are short rides across the beach. The best part of this is that it is completely suitable for the family, and includes activities such as BBQ and other social activities.
Some of the more advanced rides take on a much different turn. While horse riding is of course the principle attraction – it's not the only element of your trip. The tour operators are keen to take you to as many attractions as possible – and the fact that it's all done on horseback simply adds to the charm.
For example, if you were to ride through Southern Tunisia, you might be taken to cave houses or an attraction like El Ksour – which is an old fort disguised in the mountains. Even if you have something of a short ride in the Sahara, there are countless oasis' and hot baths to see and again, it means that you're not going to be sat on the saddle all day, every day. Variety in these trips is pretty key.
If you do opt for a longer trip, it goes without saying that you will need some form of accommodation as well. All of the tour operators will look after this for you, with some providing an "under the stars" camping experience while others may provide a hotel. In the case of the hotel, even though you are venturing into the unknown somewhat you don't need to worry about staying in style. Some of these hotels are luxurious to say the least, and it's not unheard of to have spa facilities amongst other things to do. Admittedly, this will vary depending on the tour you choose – but what we're trying to say is that horse riding in Tunisia can be luxurious if that's your preference.
What are the best ways to lose weight and prepare for horseback riding in Tunisia?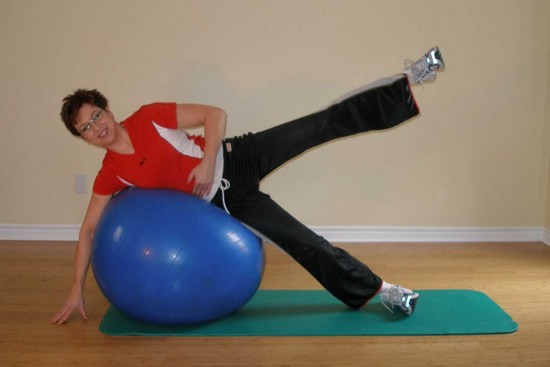 This next section of the article might come as a surprise – most probably because it's so long.
Admittedly, if you're heading off into the sunset on horseback for an hour or so, the amount of preparation is going to be minimal. In fact, we'd suggest that you only need to take care from a clothing perspective, with a scarf being the principle item that you take along with you. If you are out in the Sahara, or even riding along the beach, the chance of sand flying into your face is naturally high and a scarf can guard against this (as well as providing protection for your head if the temperature rises).
It's when that you start to consider longer rides that you have to take into account more advanced preparation though. A huge misconception is that it's just the horse's physical condition that needs to be acceptable and while this is naturally the case, you really shouldn't forget your own general health.
Firstly, there will be times that you go off on-foot. This might be to lead the horse over rocky terrain, or just to explore the nearby area. What we're trying to explain is that this isn't an experience where you will be seated for the entire duration.
On the subject of seating, it's not like lying back in an armchair either. Your horse will be galloping at pace, and you will be leaning forward. This can have really tough effects on your body and you will start to feel the strain if you're not in optimum fitness condition.
It's because of this that you will need to prepare your body. Having general fitness is a given, but you should also consider building up your core strength and the strength in your hips and legs.
In relation to the former, you should be turning to exercises like sit ups and yoga poses. Additionally, simply sitting down with good posture is an excellent exercise to prepare for horse riding – and can start to prepare your body for the strain. By having a solid core, your balance will improve significantly and this will just make things a whole lot easier when you have to stay on the saddle for long periods.
When it comes to your hips and legs, exercises such as ball hip adductor exercises are perfect for this. One of the best is sitting on a chair with a hard ball between your knees – before edging forward so you are on the edge of the chair. By doing this, you will be practicing "hanging onto the horse" with your thighs – which you will obviously be doing for hours on end if it's a long ride.
Summarizing horse riding in Tunisia
Hopefully, we have provided a good indication on what horse riding in Tunisia entails. If you are looking for a serious ride, there are umpteen treks to choose from and you can actually fill out your entire vacation through them.
At the same time, failing to plan for an experience like this is asking for trouble. The trails are by no means easy on your body – and you should make sure you prepare accordingly before even attempting a ride of more than a few hours.
What do You Think ? Leave a Comment Below:
comments