It would be fair to say that Tunisia isn't seen as your typical beach holiday; instead, the cultural attractions that this country provides are second to none and are a main reason why its popularity is surging.
Something that falls into this category is its cuisine and if you are lucky enough to delve into one of the popular regions that is  Hammamet, be sure to at least consider some of the following recommended restaurants.
Pictures are courtesy of TripAdvisor.
Sidi Bouhdid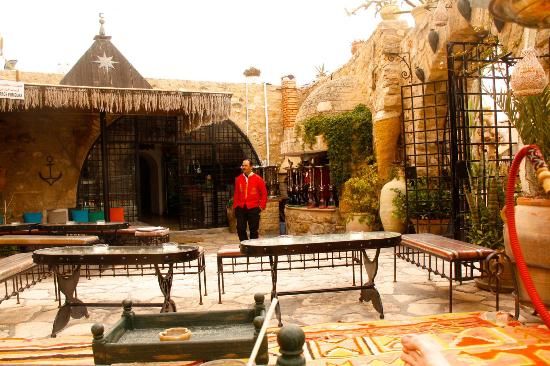 We'll start the text with a typical Tunisian experience at Sidi Bouhdid. This is hardly a sophisticated experience; this is an establishment which prides itself on doing the simple things very well. Pizza, sandwiches and other standard foods are the norm, although the main reason why we've included this restaurant is because of its terrific view. Located right beside the waterfront, you'll struggle to find any sights as picturesque as the ones that can be seen from Sidi Bouhdid.
Restaurant La Bamba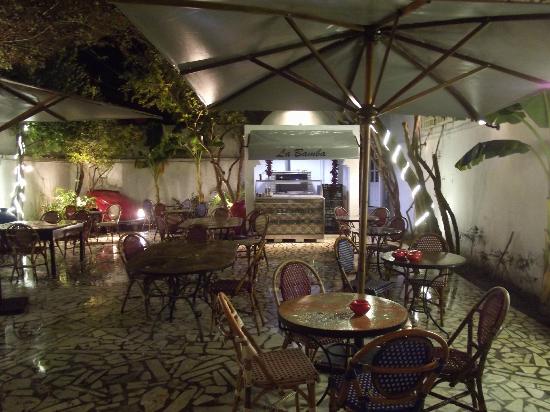 In comparison to the previous suggestion, Restaurant La Bamba is up a completely different street. First and foremost, it's a French cuisine – although this is something it has perfected to a tee with the food being out of this world. In terms of the location, it's a little more secluded than Sidi Bouhdid, but still offers a romantic experience nevertheless.
La Bella Marina Restaurant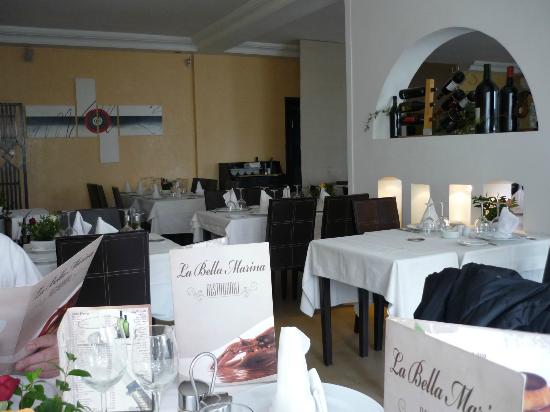 Some families are just difficult to cater for. Dad wants one thing, mum wants another, while the kids want a bit of everything. This is where La Bella Marina Restaurant could come into play, with this serving a completely international cuisine. It is run by staff who can only be classed as charming, while the fact that it is recommended by all of the major tour operators says everything you need to know about its high reputation.
Le Barberousse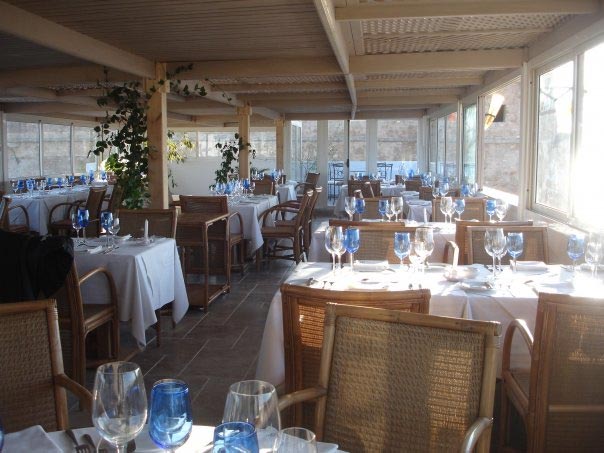 Another restaurant that prides itself on variety is Le Barberousse, with this offering both Mediterranean and Tunisian food. There's also a wine bar, while unlike some of the other establishments it's not uncommon to see visitors pop down for a spot of breakfast. Again, we should comment on the view and with the restaurant being pitched right over the beach, there's no doubt that this is another place which could even be visited solely because of its surroundings. Additionally, Le Barberousse arrives with great reviews from past visitors, with the sea food and steaks being particular favourites.
Canari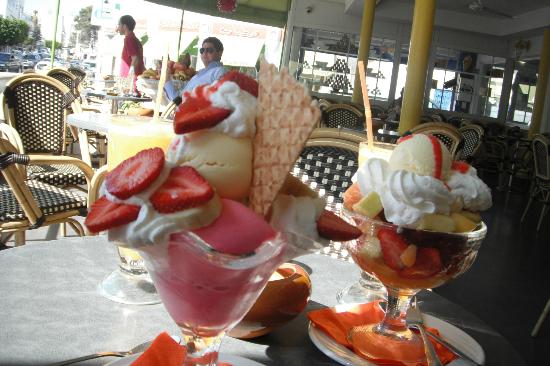 It can hardly be described as a restaurant, but Canari is worth a mention solely for its lip-smacking deserts. If you are on the lookout for a facility which prides itself on creating the very best Tunisian deserts, this is the one for you. Some tourists make the habit of visiting every day, while yet another mention should be given to the view which this time looks onto the harbour.
Da Franco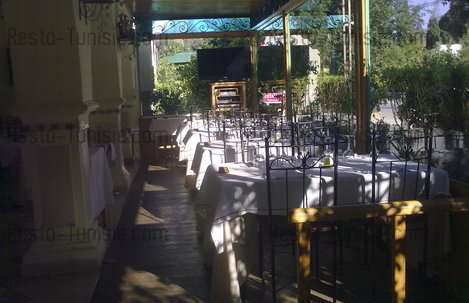 If you like the sound of splashing waves as you tuck into your pizza and pasta, Da Franco is for you. As the previous sentence may have indicated, this is an Italian restaurant that is seen as one of the best of its kind in Hammamet. The food arrives with riveting reviews and for those visitors that really can't get enough, it's also possible to take a trip for breakfast as well.
The Rovers Return Inn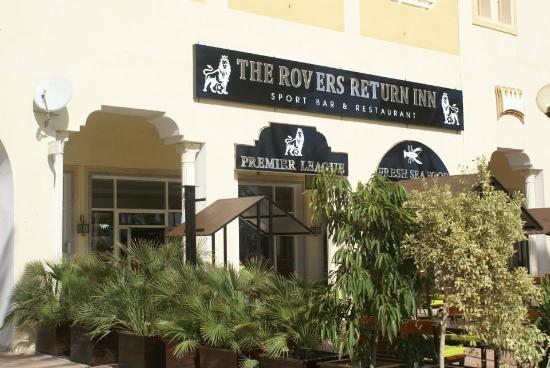 With a name like this, what British tourist cannot resist the Rovers Return Inn? Presumably named after the famous Coronation Street public house, this is an establishment which prides itself on the very best of English cuisine. Naturally, the atmosphere is fantastic for tourists and anyone who is looking to keep tabs on the latest sport from back home can tune into the many televisions. Additionally, the beer is cheap, which again aids with its famous atmosphere…
Restaurant l'Opera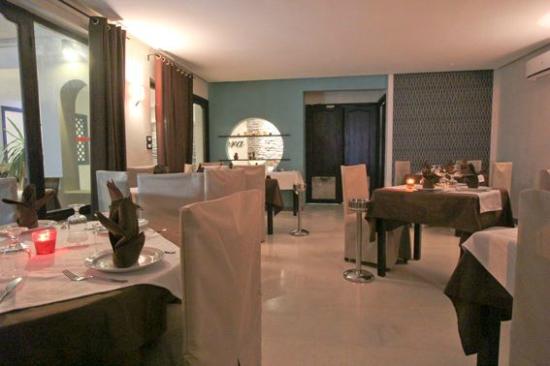 Something a little more oriental comes in the form of the Restaurant l'Opera. Providing a French, Italian, Tunisian and plain International cuisine, this is another restaurant that has received rave reviews from previous travellers. Some have called it the best in the area and while the quality of food has always been undisputed, the furnishings now match this following a recent renovation. It offers beautiful indoor and outdoor settings, while the staff are worthy of a mention with many suggesting that they are some of the most welcoming in the Hammamet.
Resto de la Plage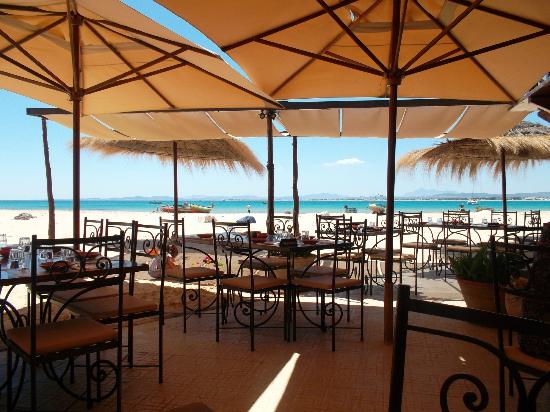 If you're looking to indulge in pure Tunisian cuisine, the Resto de la Plage is probably the choice for you. This is an establishment which can only be frequented in the evening and the fact that it is situated right on the beach makes it a firm favourite for both tourists and locals. Some visitors might be surprised that Resto de la Plage does not serve alcohol, but once you dig into the food you'll soon forget this. The view and taste make it another contender for the best restaurant in Hammamet and if you can time it with the sunset you should prepare yourself for the indescribable.
Golden Fish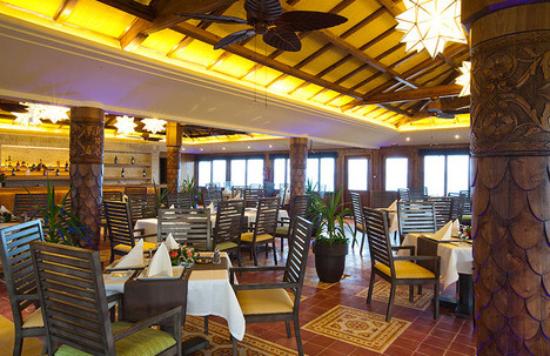 The final suggestion on our list is the Golden Fish, with this concentrating purely on European cuisine. The staff here are again hugely accommodating, while visitors should also be aware of the appetizers that are always brought around completely free of charge. It's seen as one of the prime restaurants in the area although with so many all-inclusive hotels located nearby, visitors can usually get a table relatively easily. In general, the food is impeccable, and it's a great establishment to conclude our article with.