Tunisia is full exceptional archaeological sites with its Phoenician, Roman, Arab, European and Byzantine heritage. When you are in Tunisia you can combine sun and discovery of the amazing culture. These beautiful ancient treasures will surely be a head turner.
1 – Carthage
The archeological site of Carthage is spread out in what is the present city of Carthage and World Heritage of Unesco since 1979. It was founded in the 9th century BC by Phoenicians. The two Punic points are absolutely stunning along with the impressive remains of the Antonine Baths.
You can really see how this place could come alive these many years ago.

2 – Bulla Regia
Bulla Regia is located in the northwest of Tunisia and is one of the main stages of cultural tourism in this region. There are over 17 centures of history here and is extended over 60 hectares. There are patrician homes with amazing mosaic pavements which makes this the best example of ancient domestic architecture.
When you are in Bulla Regia you will feel as if you were from this place and were living there with your family. It is amazing to step back in time and enjoy this feeling.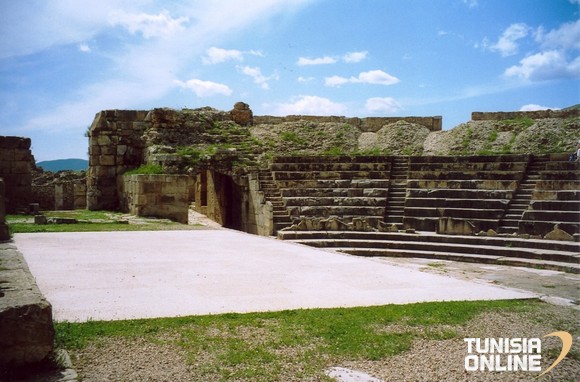 3 – Kerkouane
Located on the eastern coast of the peninsula of Cap Bon Kerkuane is six kilometers north of Hamman Ghezeze. Here is a city and a necropolis which is listed on the World Heritage list of Unesco. The site has the distinction of being the only example of Punic architecture. It has not changed since later civilizations. This is a great feat since many times tourism will take over and begin to change the look of things.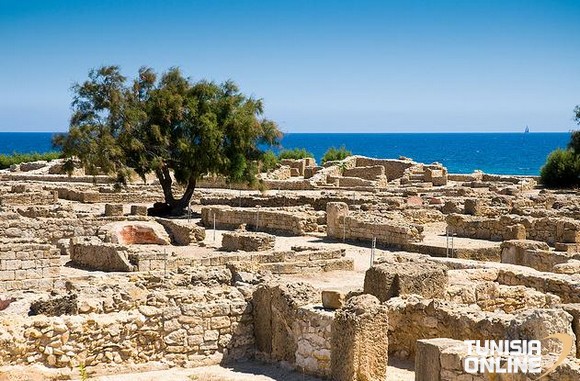 4 – El Jem
El Jem is located two hours from Tunis ad is a former Roman colony which was used for the production of olive oil. It is also well known for its archeological site where one can admire the Colosseum Thysdrus which was built in the third century. It can hold 35,000 spectators. This makes it one of the largest amphitheatres in the Roman world at 41 meters high.
If you ever wanted to go somewhere to imagine a magnificent fight between the gladiators then this would be a great place for you to go. This location is breath taking and can really allow your imagination to run wild.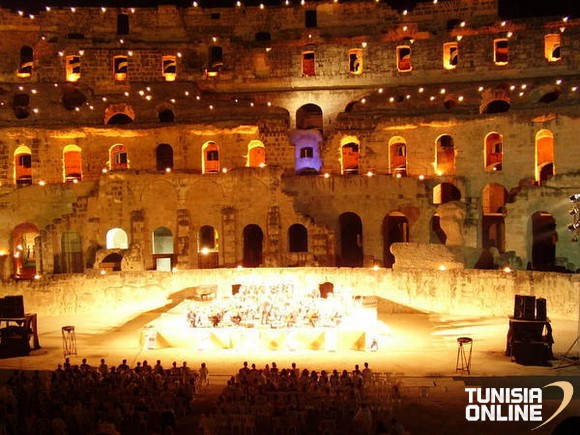 5 – Sbeitla
This is a vestige of ancient Sufetula and is located in west-central Tunisia. There are 20 acres of land here and Sbeitla is renowned for its three temples. These temples were dedicated to Juno, Minerva and Jupiter. There is a theater, a spa complex, churches, triumphal arch and the forts of the Byzantine era.
You can spend all day just looking at the different places which are here. There is so much to see and do when you are in Sbeitla.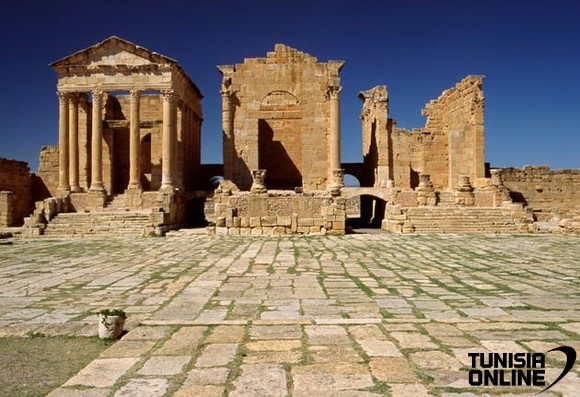 6 – Dougga
Dougga is an archaeological site that is located in the delegation Teboursouk which is northworst of Tunisia. This is considered the "small Roman city best preserved of North Africa". It is 70 hectares and has good conversation pieces in the monuments. It is considered one of the most beautiful ancient sites in the world. When you visit you must be prepared to be awed by its beauty.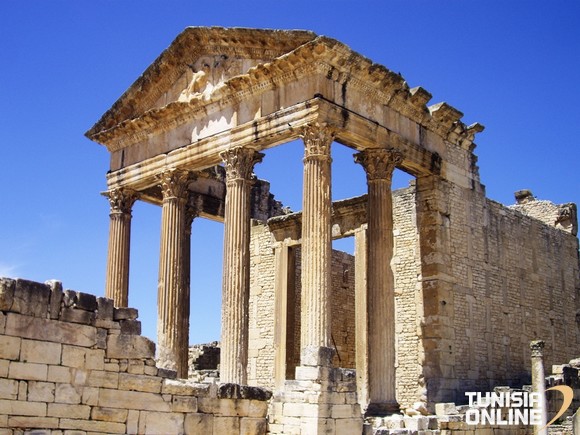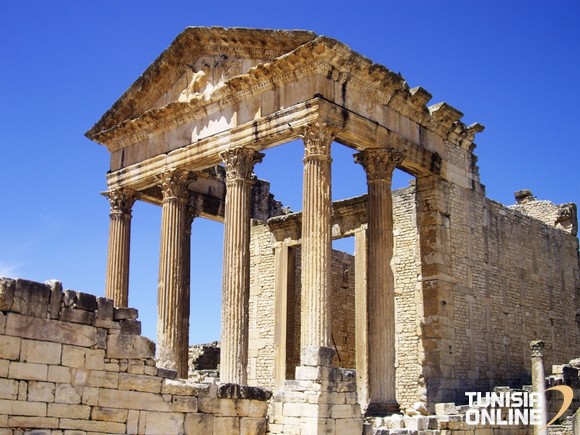 7 – Utica
Utica is located north of present-day Tunisia in the governorate of Bizerte. The remains here usually date back to Roman times. There is the peristyle garden, spa and villas which are decorated with mosaics, temples, walls and ancient tombs which were built into volcanic rock. Step back in time when you are in Utica. This amazing site will have you gasping.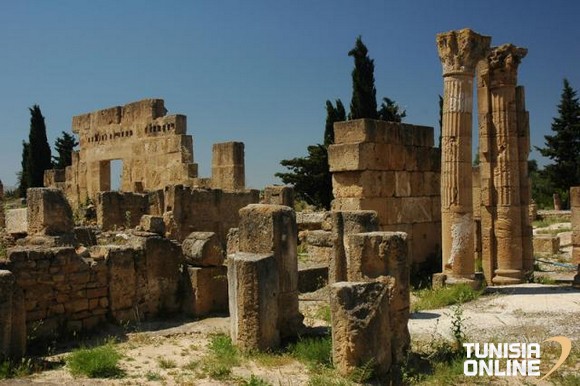 8 – Gigthis
Gigthis is an ancient site which is in the south part of Tunisia. It is in the territory of Medenine and opposite the island of Djerba. It mainly the urban center of the ancient city where you'll find the Roman Forum and its monuments. There are religious and official buildings as well as the most important which is the Capital building. Feel as if you were a resident there and in the very middle of the life that is being lived.

9 – Tubernuc
Tubernuc has the distinction of being preserved even though there has been mass tourism. The remains here date back to the Punic period but you should note that the excavations have revealed public baths and urban fabric which dates back to the first century. Can you imagine being back in Tubernuc time during the Punic period? How fantastic that would be.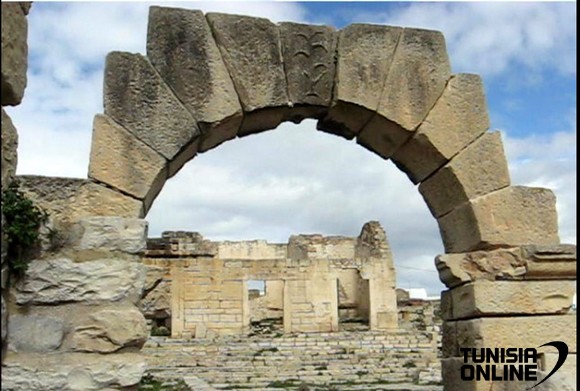 10 – Chemtou
Chemtou is located in the northwest of Tunisia. The ruins of Simitthu are attached to the province proconsul of Africa in Roman times. The remains extend over a 1,500 year period. The site offers over 80 acres to discover with temples, baths, an amphitheater, an aqueduct and he housing for the working of the quarry.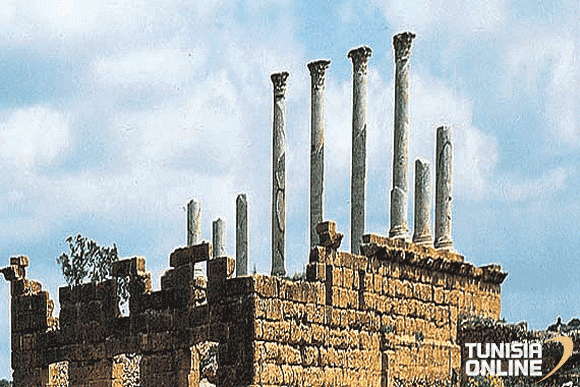 Conclusion
All of these beautiful places are all at your fingertips to be discovered when you come to Tunisia. You can choose to visit any of them that you would like but always make sure that you make enough time to see all of your favorite places.
With all of the different places that are available for you to see, there is no telling how long you could vacation here and site see. You will have many amazing photographs to share with people as they are excited to hear about your trip and see the beautiful images.
Article Sponsored by Travelbag.
What do You Think ? Leave a Comment Below:
comments