Please Like:
Tunisian cuisine is a symbol of the cultural identity, wealth and originality. It is considered by gourmets as one of the finest in Africa. There are plenty of fine restaurants to check out when travelling to Tunisia where you can enjoy this fine cuisine and impeccable service.
Here is our Top 10 list with no particular order.
Dar El Jeld, Tunis
Dar el Jeld is a gourmet restaurant which offers typical Tunisian cuisine in the traditional old historic home décor. Dar el Jeld is ideally situated in the medina and offers a luxurious atmosphere. If it is a couscous you desire you will be able to choose from many. There are 6 different varieties of food available.
Address: 10, Rue Dar El Jeld KASBAH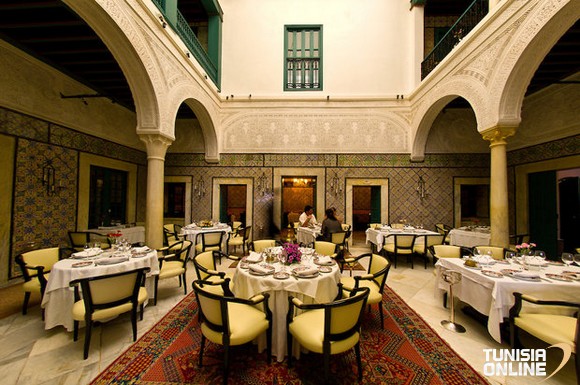 Dar Zarrouk, Sidi Bou Said
Zarrug is nestled on the hill of Sidi Bou Said. It overlooks the marina and invites you to luxury with its gourmet tour. The style and setting is unique and unusual. The cuisine is beautiful and the taste is amazing. Imagine eating a grouper fillet of sea bass on a bed of stuffed artichoke.
Address: Rue Hedi Zarruq 2026, Tunisia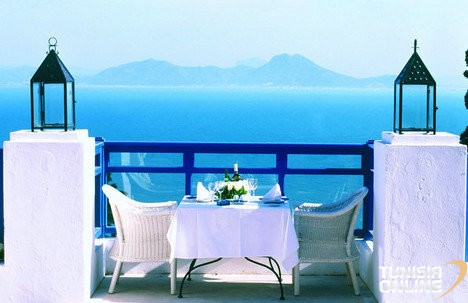 Dar Hamouda Pacha, Tunis
The Dar Hamouda Pacha restaurant is as beautiful as a museum. It is located in the beautiful street Sidi Ben Arous which is near the Place du Gouvernment. It was built by Hamouda Pacha at the end of the 18th century according to the architecture of that time. All gourmets came for a refined and exceptional cuisine. Your meal can be enjoyed on the large patio which has been converted into a beautiful place for dining. The different types of brick and lovely look of the area make it the ideal setting for enjoying Tunisian cuisine.
Address: 56, Rue Sidi Ben Arous, Tunis 1006
El Ferida, Djerba
El Ferida offers an oriental setting which could fit a beautiful Tunisian palace. You will be able to enjoy a wide selection of original or refined but there is also a primavera bar, a mall and theater specials. You can discover the dishes to order 24 hours in advance as well.
Address Route Touristique | BP 94, 4180 Djerba Island, Tunisia
The Symphony Gourmet Restaurant & Hotel Majestic, Tunis
The Symphony is a historic place which is revisited with elegance and lovely desserts and appetizers. You can relax on the terrace or have a lovely breakfast, lunch or dinner there. You would love the Halwa which is a sweetness composed of sesame paste and vanilla.
Address: 36, Avenue de Paris Tunis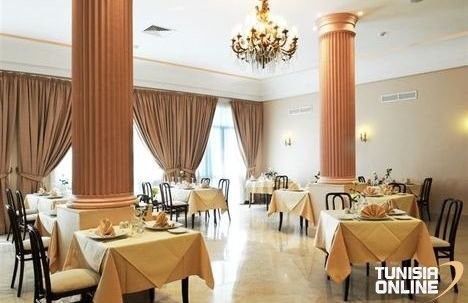 Resto of Dido, Carthage
Overlooking the Bay of Tunis Resto of Dido is a panoramic villa where everything is transparent. There is an open kitchen and the original cooking methods allow for the creation of ethnic dishes. It is an encounter between ingredients and cultures. Cuttlefish casserole in tomato sauce or pepper or maybe you would prefer citrus swordfish a la plancha to delight your taste buds.
Address: Rue Mendes France Carthage Byrsa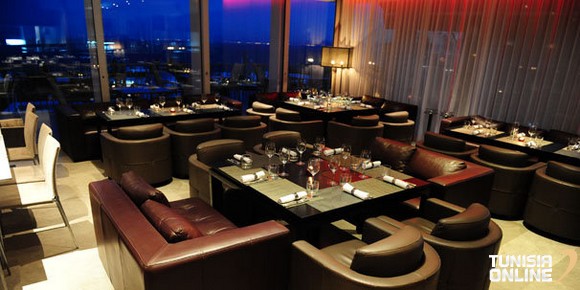 The Pirate, Monastir
This beautiful setting will welcome you as you are surrounded by "pirates". They will serve you and allow you to have a taste of their finest treasures. There are many great dishes you can get at The Pirate. It could be anywhere from Calamari, shrimp or prawns.
Address: Fishing Port el Ghedir BP 169 Monastir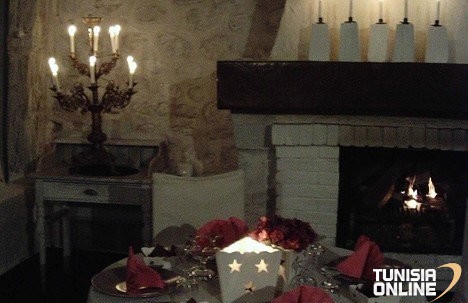 Le Petit Mousse, Bizerta
Le Petit Mousse is located on the Corniche Bizerte and has beautiful sea views. The international renown of this restaurant gives you the opportunity to taste traditional dishes. It is considered one of the best in Tunisia and you can enjoy specialties of meat and game. Don't forget the famous oysters of Bizerte or the grilled lobster with butter snails.
Address: The Corniche 7000 – Bizerte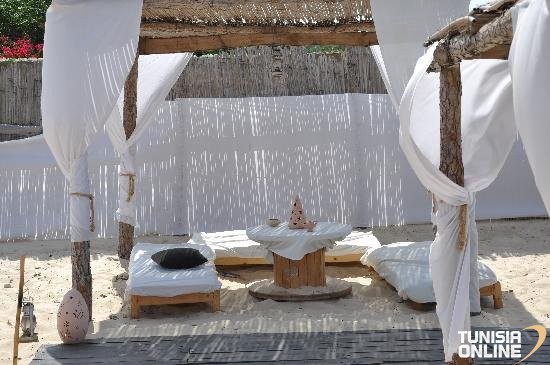 "The Good Old Days" of Sidi Bou Said
"The Good Old Days" of Sidi Bou Siad is located in a simple and luxurious place where it offers delicacies that tap into the vast repertoire of Tunisian cuisine as well as a variety of French and modern kitchen recipes. You can enjoy some tasty cuisines which are presented beautifully. You may want to try the fish stew with capers or the preserved lemon couscous.
Address: 56 Rue Abou Kacem Chebbi la Marsa Sidi Bou Said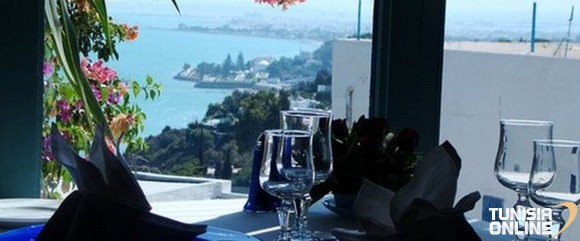 Dar Dhiafa, Djerba
Dar Dhiafa is a magically restaurant where you can be carried away in the magic of gastronomy and Mediterranean-inspired specialties that are mingled with happiness. Every detail is followed carefully to make sure that you are reminded of the majesty of the place. You can eat in either one of the two rooms of the establishment or you may want to go out on the patio under the starry skies. Try the chicken tagine, olives and lemon vegetables.
Address: 4146 Dar Dhiafa Erriadh, Djerba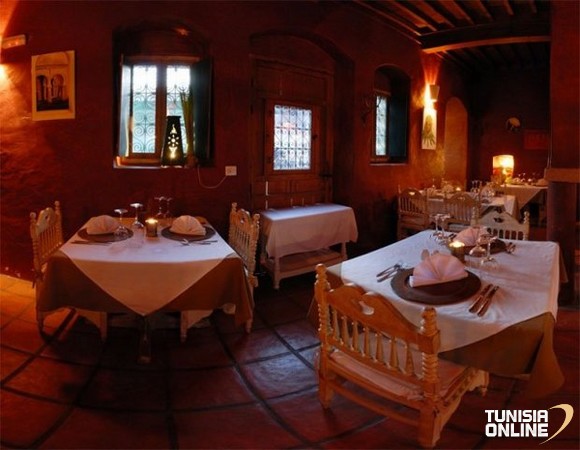 Conclusion
If you love to enjoy fine cuisine and your taste buds are aching for a delicious dish then you definitely want to come to Tunisia. There are many different places to try the various types of cuisine which will have your taste buds dancing.
Not only will you enjoy the taste of your foods but you will also love the setting that you are able to eat in. There is so much beauty around that you cannot help but feel relaxed and enjoy the sights and sounds of Tunisia. You could literally spend hours upon hours just sitting and relaxing with a glass of whine at one of these fine establishments. Don't miss out because you could be there whenever you desire.
What do You Think ? Leave a Comment Below:
comments