There's a reason why Hammamet is attracting hordes of tourists every year; it's a place where the typical visitor will never get bored.
It's seen as one of the most interesting and entertaining areas to visit in Tunisia, here are ten attractions which you simply must make an effort to visit to reap the most out of the region.
Pictures are courtesy of TripAdvisor.
To check all tours and activites from City Discovery, please click here
Citrus Golf Course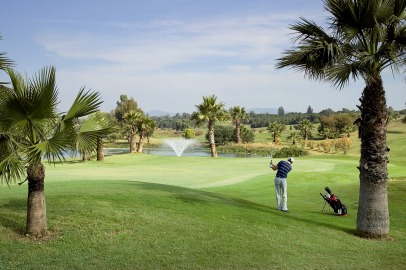 Take a look at every popular tourist destination in the world and you'll notice one thing; they are all geared to entice golfing visitors. Hammamet is no different and one of the best facilities in the region is the Citrus Golf Course, which actually contains two separate courses. The first, regarded as the easiest, is Les Oliviers and this is mainly targeted at the high-handicap player who wants to play a course without the pressure of battling around trees and heavy rough. The better players are advised to turn to La Foret, which is much tighter and will punish those wayward hitters with trees and shrubs along the outskirts of the fairways. As well as the main courses, there is a Par 3 9-hole course, two driving ranges and numerous putting greens.
Zizou Paintball Club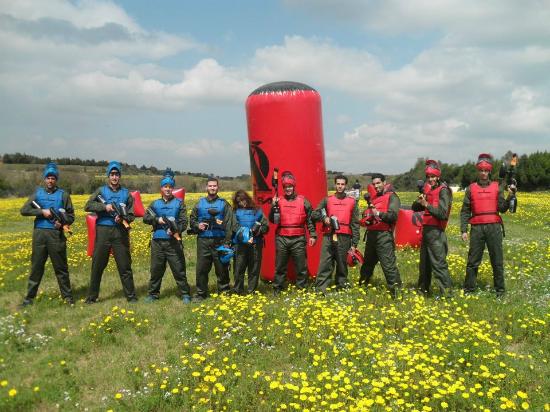 If we stay on the 'sporty' theme, a trip to Zizou Paintball Club could perhaps be on the agenda. This was actually the first paintball field in Hammamet and is probably one of the biggest you will ever venture on. Unlike some paintball clubs, Zizou is perfect for children as well and the welcoming staff makes the experience even more pleasurable.
George Sebastian Villa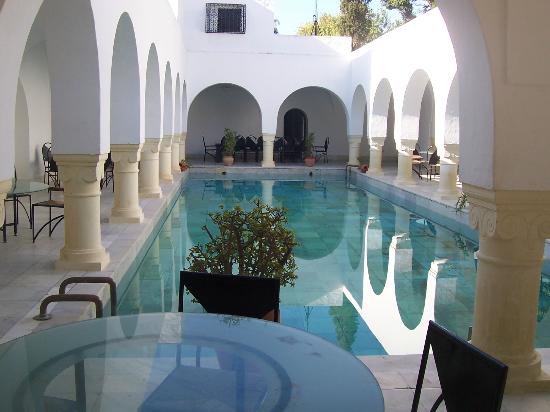 Something that's a little quieter than the above two attractions is an experience at the George Sebastian Villa. Set over 42 acres of land, it would be something of an understatement to say that this is a gigantic building. However, it offers far more than size and as it is now called the International Cultural Centre, it means that visitors get a taste of what life was like for its creator George Sebastian. Despite being almost a decade old, its design is one of the most elaborate you will ever set eyes on and is the perfect attraction to combine history and style.
Pupput Roman Site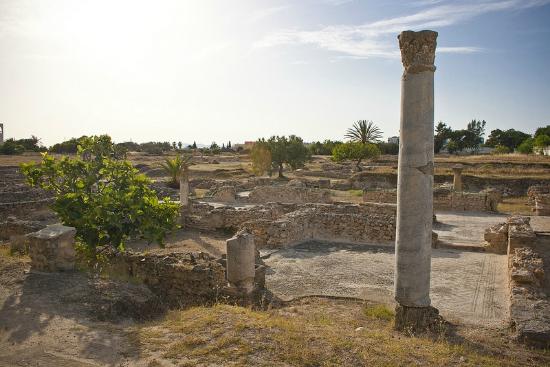 For those tourists who really wish to immerse themselves in history, a trip to the Pupput Roman Site should be in order. It's understood that the first settlement occurred here as early as 1st Century BC, although it's naturally quite difficult to decipher any of the remains due to the tests of time. There are suggestions that a theatre and amphitheatre once existed here and while it's impossible to view any traces of such landmarks, visitors will still see plenty of artefacts that are impressive to say the least.
Hammamet Beach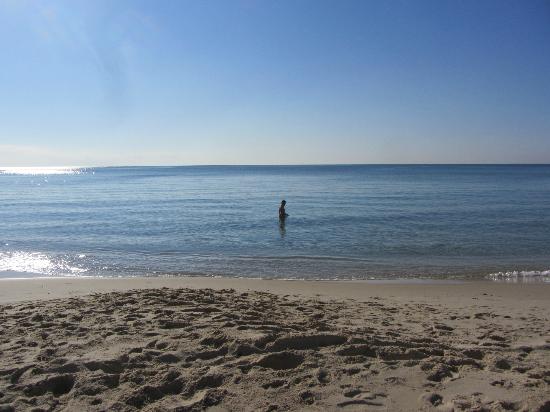 As one would expect from such a popular tourist zone, the beach at Hammemet is completely exotic and well worthy of a visit. The phrase "white sands and crystal clear waters" could not be more appropriate, but fortunately there are extras that can make the experience even more engaging. For example, visitors can pay for camel and horse rides, which are utterly picturesque along the backdrop of Tunisian waters.
Yasmin Hammamet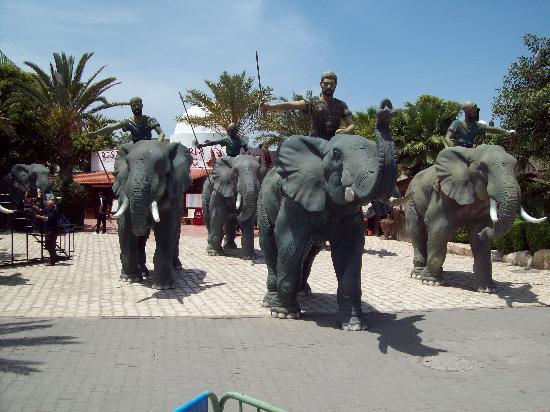 Out of all of the attractions listed, this is probably the one which reaches out to the fewest number of tourists. However, it's well worth a visit and perhaps paints Hammamet in its most modern light. Yasmin is full of upmarket hotels, shops and restaurants – meaning that it's ideal for a day trip. The marina is also worth a mention and if you can pitch up on one of the restaurants that surround it, you'll be set for a striking afternoon indeed.
Medina of Hammamet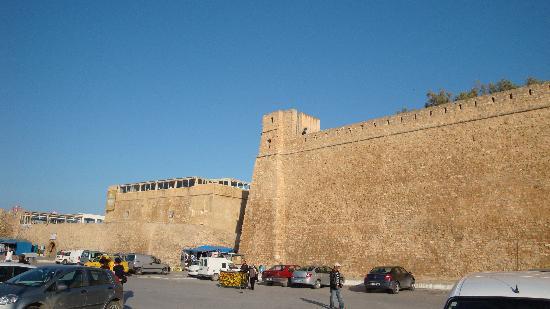 Medina might not be carved directly to the tourist market – but that's exactly why it's a must-visit attraction. It absolutely ram-packed full of traditional shops and locals and this means that you're certainly not set for your traditional shopping experience. Instead, prepare to haggle, barter and just engage with the local sellers – it's an experience that will make you smile in the future.
Yasmine Golf Course

In comparison to Citrus Golf Course, there's no doubt that Yasmine is slightly smaller in size. It boasts just the one course, although it would be fair to say that it's hugely challenging, yet still suited to players of most abilities. Funnily enough, it's another of those attractions in which you'll also become accustomed to the Tunisian culture, with countless locals hovering on holes looking to sell balls or takeover your bag and act as a caddy. The combination of this and the design of the course makes Yasmine a fantastic experience for the typical golfing enthusiast.
Carthageland Hammamet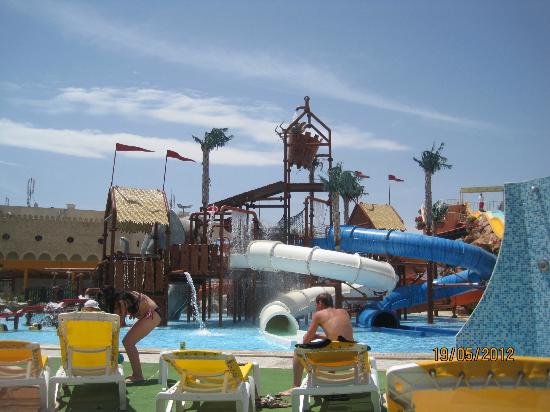 While it doesn't boast the worldwide reputation of Disneyland, Carthageland is still regarded as a fantastic theme park and can make a great day out for those visiting Hammamet. Naturally, it contains countless rides, shops and restaurants, but the unique selling point about Carthageland is undoubtedly the zoo which allows visitors to set eyes on a whole host of exotic animals. There are also several water rides, for those that want to cool off in the baking sun.
Kasbah of Hammamet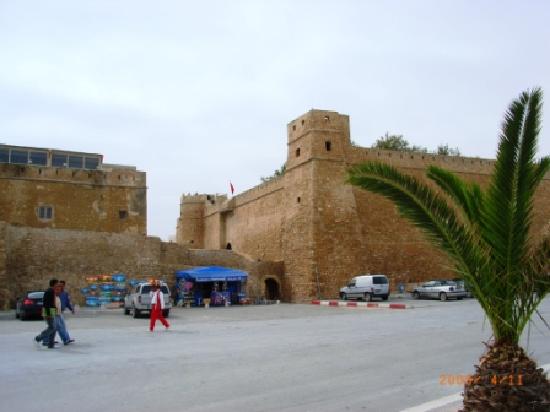 The final attraction we're going to take a look at is primarily a historic site and the fact it is approximately seven hundred years old says everything you need to know about its heritage. However, it also allows visitors to bask in great views, with the Kasbah being perched right beside the sea. This attraction deciphers exactly what remains from the fort of Hammamet but unlike some historical sites that are based in the area, this is one that the authorities have fought tooth and nail to preserve and extensive work has been performed to renovate it.
To check all tours and activites from City Discovery, please click here