Over the last few years Tunisia has become one of the more popular tourist destinations featured in travel agents' brochures.
While the hot climate and impressive array of beaches obviously contribute to this, something else that is luring tourists over is its variety of attractions.
Unlike some destinations, which perhaps only rely on white sands and an enticing nightlife, Tunisia offers attractions targeted towards all eras.
Most of these are spread throughout the nation, meaning that a car is a necessity, although if you do have the time it's worth cramming in as many as possible into your holiday's itinerary. Here, we'll take a look at the top ten sites across the country.
Tunis Medina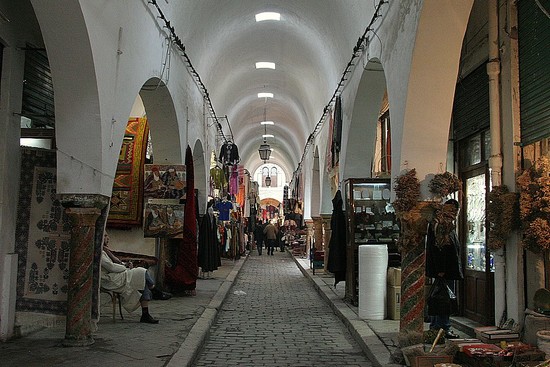 The Medina in Tunis is one of the more traditional sites – but it's still very much appropriate for tourists of all types and ages. It's one of the most historic regions of North Africa and contained within the famous walls is a bustling market, full of local products.
Anyone looking for a souvenir is advised to take a trip to the Medina, although as well as the traditional shopping experience it's possible to set eyes on a number of monuments including the Zitouna Mosque, Torbet el Bey and Dar Hussein Museum of Islamic Art. Bearing the above in mind, it's ideal for a day trip – or longer.
Sidi Bou Said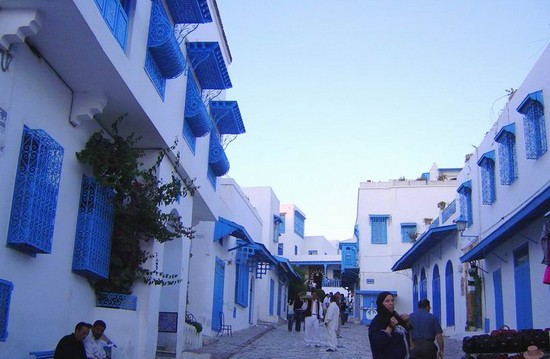 Sidi Bou Said is another attraction classed in the "traditional" category and again something that you wouldn't find in your typical, popular European holiday destination. This small village is regarded as an area of natural beauty and anyone who appreciates fine architecture is in for a treat and a half.
It's another attraction which is perfect for souvenirs, although one could suggest that it doesn't take quite as long to negotiate and the village can be scoured in less than half a day.
Bardo Museum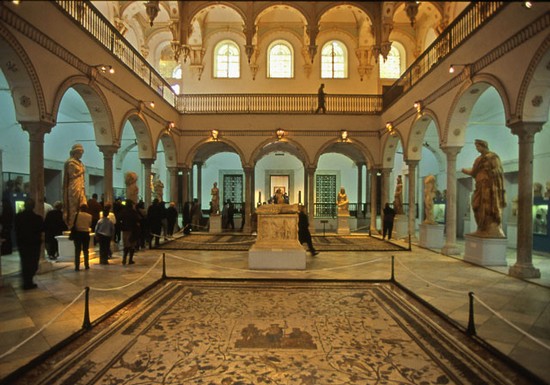 The mosaics on show in the Bardo Museum are some of the most beautiful in the world, with this attraction boasting an international reputation. As well as the mosaics, there are numerous historic sculptures and visitors can browse both paleo-Christian and Islamic offerings.
Again, it's a traditional attraction, but the quality and history of the works in this museum make it intriguing for anyone who walks through its dated doors.
Dougga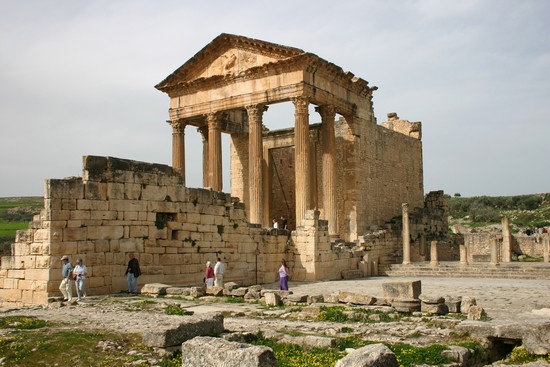 One site that will certainly take longer than half a day is Dougga, which is located deep in rural Tunisia and once again shows some of the country's history in its proudest form. A theatre, which is understood to have been erected as early as 168 AD is one of its premier attractions, while there is also the Capitoline Temple which is often a tourist favourite.
Arguably the best part of Dougga arrives in the form of the Mausoleum of Ateban though, with this 18m-high monument being topped with a pyramid and lion which makes it great for the camera-happy visitor.
El Djem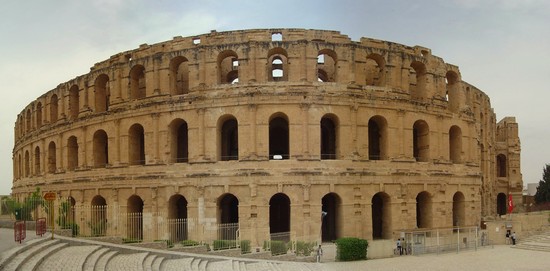 Out of all of the sites on our list, El Djem is probably the one that most readers will be familiar with. It's the attraction that is always covered in those holiday brochures, with the amphitheatre being one of the best preserved in the world. It's possible to venture around this attraction and walk up as high as the third tier, while there is also an underground area which is still completely in-tact and showcases the various tunnels and dungeons that were once the home of gladiators.
While the amphitheatre rightly grabs a lot of attention, the area's museum is also worth a visit where it's again possible to cast your eye over hoards of stunning mosaics. It's not quite as comprehensive as the Bardo Museum, but if you are in the area it's still well worth a visit.
Kairouan
Kairouan is one site which probably isn't covered enough by travel agents, especially when you consider the fact that it's regarded as the fourth most important holy city for Muslims. It also happens to hold the much-coveted UNESCO World Heritage Site tag and anyone who likes to wander through a mixture of history and culture is advised to pay a visit.
Kairouan happens to be home of one of the oldest mosques in the country in the form of the Great Mosque of Obka, while it also holds its own Medina which is ideal for those famous Tunisian souvenirs.
Matmata & the Ksour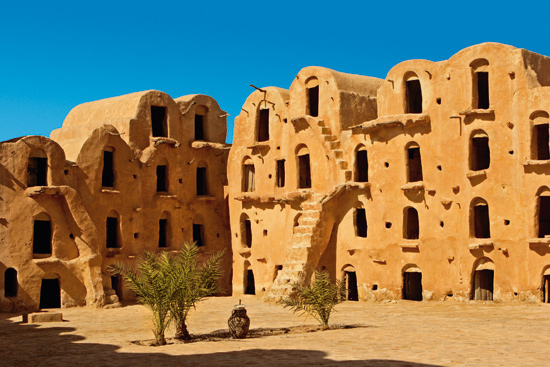 There's every chance that a lot of you will have come across this next site on the list, with scenes from the Star Wars franchise being filmed here. To be more specific, this is seen as Luke Skywalker's planet, meaning that it attracts thousands of movie buffs on an annual basis.
For those who are not familiar with the franchise, Matmata holds cave-like architecture, with many of the buildings being tucked underground and giving visitors the feeling of stepping back in time by centuries.
The Mountain Oasis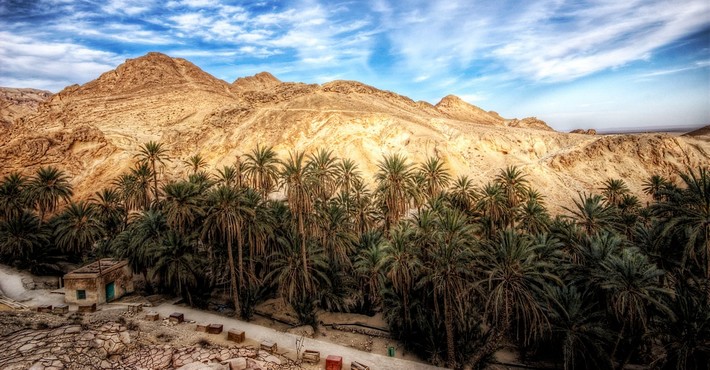 While the Mountain Oasis do have plenty of historical insight behind them, a lot of visitors take to this site in a bid to observe the picturesque scenery that the region provides.
Waterfalls, palm trees and streams are all the norm here, while you can also cast your eye around some of the abandoned cities from the 1960s that now appear as ruins. For any hiking enthusiasts out there, this is a must-visit region.
Mediterranean Beaches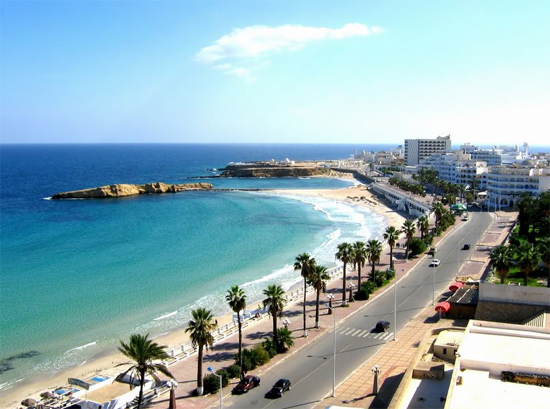 Even though Tunisia is regarded as one of the more cultural destinations in the brochures, let's not forget that there are other reasons why holidaymakers are heading out there. The beaches certainly fall into this category and if you can make a trip to either Hammamet or Sousse you will experience some of the most extravagant sands in the continent.
As these regions typically attract the most tourists, it goes without saying that they are awash with plush accommodation and it's easy to find a hotel within a stone's throw of one of the mentioned beaches.
The Sahara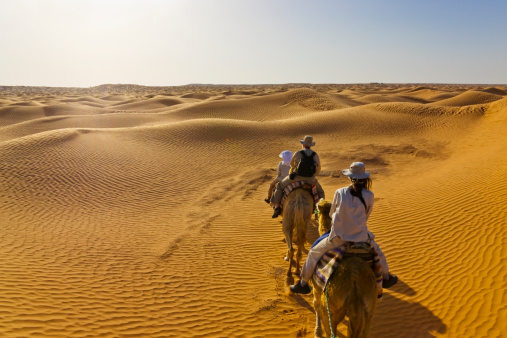 If you happen to be staying at any of the hotels which were touched upon in the previous section, you'll probably be offered a trip to the "premium" destination of The Sahara. If you're travelling alone on the other hand, make it your priority to head out there.
Once again the Star Wars franchise has donned these famous sands and it's only recently that the region has opened up to the influx of tourists. Camel rides are naturally the attraction of choice for most visitors, although the activities are becoming more extravagant by the year with off-road jeep rides and under-the-stars sleepovers all being available in the Sahara.